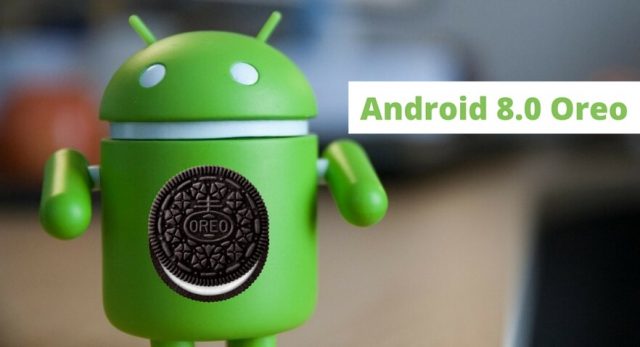 The official name of the new Android 8.0 was in talks since the day it saw the light of day. Google announced it officially as Android 8.0 Oreo during a live stream after witnessing the solar eclipse on 21st August 2017.
The company made it clear that its love for sweets is not ending anytime soon. Next major update, Android 8.0 is here and it has been named Android Oreo.
Google claims Oreo to be "safer, smarter, more powerful and sweeter than ever".
After being launched for developers back in March this year, the latest operating system, Oreo is now out in the wild for all. Initially, for selective Android users though- Google Pixel and Nexus devices will embrace it first followed by other manufacturers including Samsung, Sony, Sharp, Motorola, HTC, LG, General Mobile, Essential, HMD Global, Kyocera and Huawei by the end of 2017. The company is working closely with partners to release it as soon as possible, according to reports.
However, the date of Google Android 8.0 Oreo release for Pixel and Nexus devices is also unknown at the moment. But if you are enrolled in the Android Beta Program, your device will automatically be updated to the new Android Oreo- although date is still a mystery.
Android 8.0 Oreo Features
For those who are unaware of the updates in the Android 8.0 Oreo, here's a quick rundown-
Picture-in-picture– manage two tasks simultaneously on the same screen of any size
Notification dots– adaptive notification dots, dots adapt color according to your app's icon
Media notifications– cosmetically advanced and embraces media controls
Fonts and emoji– fonts and emoji can be downloaded from shared provider directly in your app
Autofill framework– synchronization of devices' data and passwords is simple
Settings menu– redesigned with quick controls
Android Instant Apps– the new OS has support for Android Instant Apps
Background limitations– limits background app functions for improved battery life
Connectivity– improved Bluetooth audio experience and inclusion of Wi-Fi Aware
Google Play Protect– to enhance security including app scanning, app verification and anti-theft measures
Adaptive icons– create adaptive icons of different shapes based on device manufacturer's mask selection
To know more about the latest version update and features it packs within, you can visit the official Android 8.0 Oreo website. There won't be any major changes in the final version, however, the Oreo will be a much more stable version of what we witnessed in the developer release a few months back.