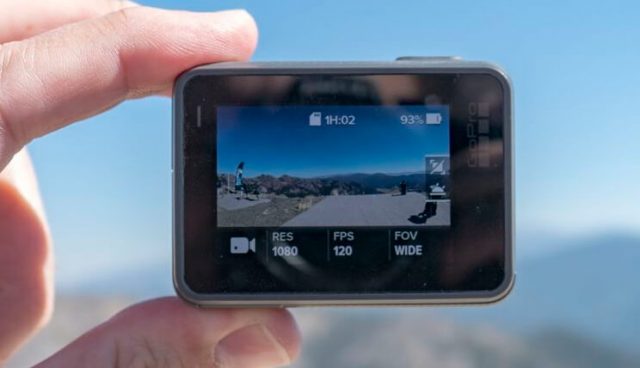 Berserk for photo shooting underwater, on the cliff or unique sights you see around? Do you get that adrenaline rush when you see the incredible action when you're out on a world tour? You want to capture the best shots. Right?
You can now completely change the way you've captured the shots with your favorite camera until now. GoPro range of action cams is here with the most discrete and spotless photography features and lenses embed on the surface.
A publicly traded company started in 2014, GoPro has released some masterpieces for the travelers, the party people and shutterbugs. These action cameras are designed to be simple to operate and tuff on the hardware, capturing the high-definition images. It's powerful lens offers a wide-angle fish-eye perspective. And you've got a lot of choices to own a GoPro action camera. Here's the five best we've handpicked to be purchased in 2018.
#1. GoPro Hero5 Black
Leading the way is the GoPro's flagship action camera Hero5 Black, it's a compact cube0shaped model for all those looking for a small and lightweight portable action camera. Some of its features include
Voice-activated controls
Touchscreen fiddle
100% 4k HD action
Waterproof to 33ft (10m) without a housing
Plain and no surplus buttons
Resolution of 4K at 30 frames per second (fps)
Can shoot at 12 megapixels
Moves a lot of data quickly from the camera to your smartphone or mini pad.
The voice-activated control gives you maximum benefit when you're on your bike, you can ask 'GoPro start recording,' 'Go pro take a photo' and other commands like this. You can just ask the machine to shoot photos, videos without ensuring what mode are you in currently.
Its available at $399.99 at the official GoPro online store.
#2. GoPro Hero6
Their new 5.2k spherical camera will be arriving soon in this year. Advancing on the technological development and usability from that of Hero5, Hero6 is expected to be well-tuned to the job in hand with a color revamp from grey to fluoro blue, pink green or red. Some rumors tell us that it will have a simple GPS locator or a Bluetooth locator. These are just predictions; let wait to see how the camera leader is going to upgrade its existing Hero5.
#3. GoPro Fusion 360
Yet again an upcoming device in the GoPro range- most awaited by shooting freaks. The company is betting on its Fusion 360, for generating more revenues and profits (adjusting to the small loss it incurred lately). The design will be two cameras- one on each side with following specs (as rumored):
Design
Large square device
Will fix to all existing GoPro mounts
The front has a quick capture button – recording video or taking a photo
A small monochrome screen in front
Features
2k 360-degree video
OverCapture editing for flat screens
Possible waterproofing
The OverCapture feature of Fusion is going to be a cherry on the top as it allows you to shoot everything at once, and later it can be modified for the angle, the zooming and the transactions you choose.
The launch is planned by the end of 2017. Keep your fingers crossed for a budgeted pricing.
#4. GoPro Karma Drone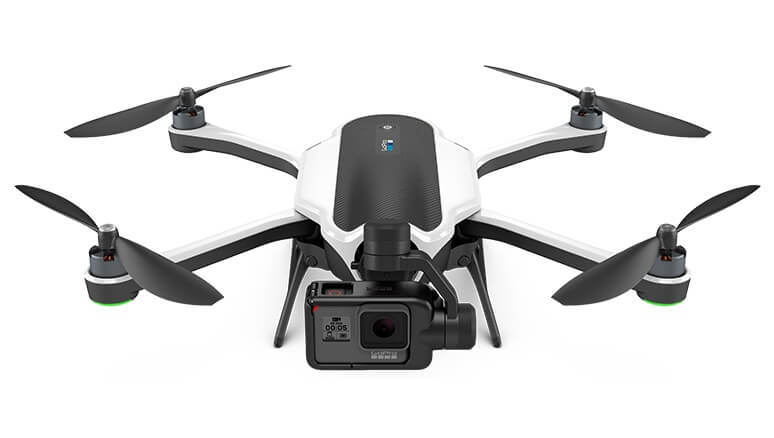 Saved from the near-dead situation, GoPro's Karma Drone is now back into the industry. They have fixed the faulty battery latch that caused people to return back the camera to the company. It has now been relaunched with more effective and more committed functions. The company now mentions that it's the second-best selling brand in the US.
It's the quadcopter unnamed aerial vehicle (UAV) that captures amazingly smooth footage in the air, handheld and body mounted. The Karma measures 30.3 cm x 41.1cm x 11.7 cm and weighs 1 kg. With the drone in the air, you can use the handheld controller and pilot the Karma across the sky. A Hero5 is set inside the controller's screen- viewing a sharp and clear picture. It can climb to a maximum height of 200 ft (120m).
For a detailed Karma drone review, click here.
#5. GoPro Hero5 Session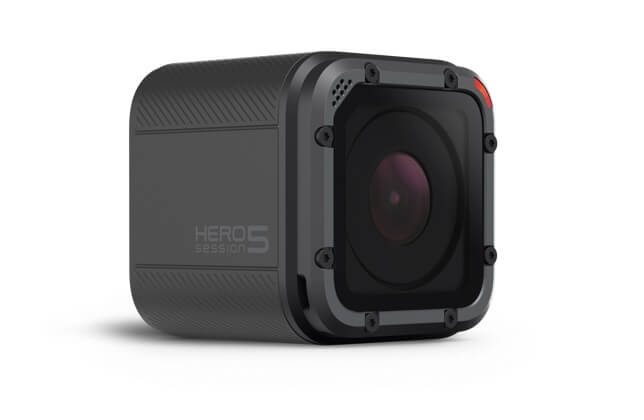 A box-shaped action camera-like the basic one we used a few years back- Hero5 Session ha s a compact design and share many of its specs with Hero5 Black including waterproof body, image stabilization, 4k video, voice active controls. The biggest difference is the 2-in touchscreen embed in Hero5 Black. The latter also has a GPS tracker installed. Hero5 Session is more affordable- its available in $199. Also, if you want to mount the camera in a tight space like a helmet, Session is the right pick, saving you dollars that matter.
Similar Posts: