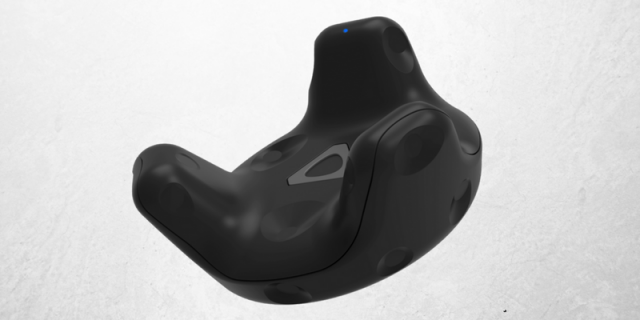 HTC Vive is definitely one of the best VR headsets current available in the market. And in a surprise announcement yesterday, it updated its product lineup with a new Vive pro. While the jury is still out on whether it is a worthy upgrade and if it's worth the asking price of $799, one related news passed by largely unnoticed- Vive Trackers.
Though they are just around 6 months old and no one was really expecting an upgrade, HTC quietly moved to release a new version of them as well. There was no official announcement or anything, just the product page of HTC was updated phase out the old tracker and introduce the new one at the same price- $99.
But given that it isn't much of a significant upgrade and the price remains the same, we can understand why HTC may have decided to avoid any fanfare. As for the gadget itself, there is just one major improvement- it now supports SteamVR Tracking 2.0 that considerably improves the range (33ft by 33ft), and accuracy as compared to previous range of 12ft by 13ft. And yeah, the logo on the new version is of blue color as compared to white on the previous one- the only physical difference you can count on while purchasing.
The Trackers have been confirmed by the team to have backward compatibility, meaning you can swap and mix it with your existing game setup without any compatibility issues. Overall, you already have one of these Vive Trackers, there is no reason for you invest another $99 on these new ones. But you are out in the market for the first time, be sure to buy only the new version.