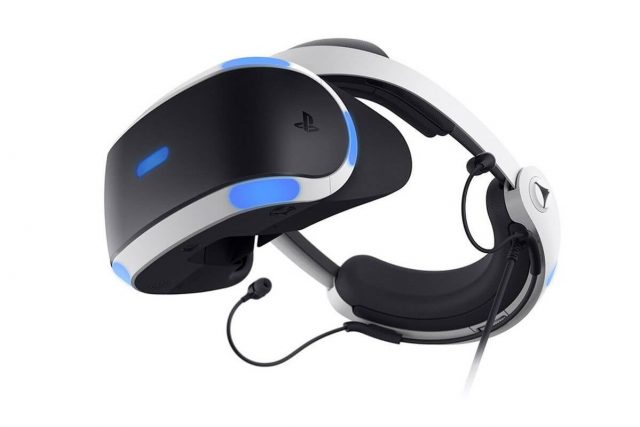 Despite all the buzz and expectations around VR, the market just isn't expanding fast enough. And it's not for the lack of offerings but perhaps due to the lack of consistency. Take the current market for instance- there is the $800 HTC Vive Pro at the top with exceptional VR experience that few people would buy, those $10 VR cardboards that are cheap but aren't worth buying,  and in-between are the headsets from other companies priced around $300-$500 that are neither cheap nor deliver very good experience. But we are here to talk about something specific- PlayStation VR, its version 2.0 to be more precise.
Recently Sony disclosed that it has sold 2 million units of PlayStation VR- missing projections, despite the fact that it is retailing at $200, down from its original price tag of $499. That is why we are eagerly waiting for PlayStation VR2, hoping it will bring a new life to not just Sony but the overall VR ecosystem. Don't have any misconceptions though as the device probably isn't going to hit shelves anytime time soon- maybe by 2020 or early 2021. But if we take a closer look at the trends, we can safely predict what the new headset will try to deliver.
For starters, PlayStation VR works exclusively with Sony PlayStation- which most likely isn't going to change with the next upgrade, partly an attempt to guard its ecosystem and partly due to the reasons we will discuss in a moment. As you may already know, after its initial launch in 2013, the sales cycle of PS4 is already starting to close and the rumor has it that Sony has already started shipping dev versions of PS5 for the launch titles. If all goes well, the console maybe launched late next year or in early 2020.
Now if we talk about PSVR, the response has been mixed at best, mainly due to its shortfalls in motion tracking. Not only does it lack the 6DoF- that lets users walk around a room, but even its peripheral tracking isn't as sophisticated. This makes it almost certain that PSVR2 will either use 6DoF or put the WorldSense tracking inside the headset itself (like Lenovo did with its Miarage Solo) to offer better tracking. In any case, the headset will have be wireless. Another notable update is the new display showcased by Japan Display- a company co-run by Sony and from which it sources its displays for smartphones, that is 3.2-inch in size and 2160 x 2432 resolution with a whopping 1,001 ppi- absolutely stunning for VR experience. But if Sony does deploy this display to its new PSVR2, the console would require enormous power- another reason why headset may work exclusively on PS5, not even PS4.
On the pricing, while the specs hint at a premium headset competing with likes of HTC Vive Pro, we have reason to believe that it will be placed more aggressively- somewhere around $500 (the initial price tag of PSVR). Now given that the headset is still years away from launch, more speculations can't be made without the risk of being wrong. So we will keep you posted as new leaks pour in.