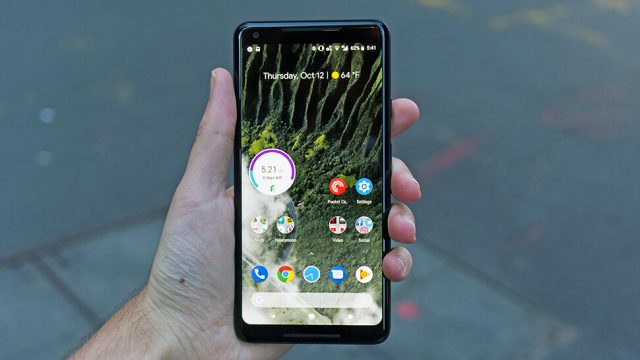 Google mocked Apple for its strategy to have two devices varying not just in size but also features at Pixel 2 launch event last year. It took an indirect swipe by saying "Feel free to choose whichever size Pixel you prefer because you will get same great experience on both. We don't set aside better features for the larger device". Now if you consider the notched display a "feature"- which latest trends suggest, we are tempted to say that Google seems to be going back on its words and the joke may now be on its own self.
As per a leak on Chinese social media site Weibo, the upcoming Pixel 3 and Pixel 3 XL may vary in more than just size with the latter having a notched display. The leak comes from alleged screen protectors for both the devices- which though look genuine, can't be confirmed as of now. The screen protector also looks to have cutouts for dual-camera at the front but given the large number of sensors housed on the top-front panel that might just be a wishful thinking. The post since then has been taken down, further fueling the speculations.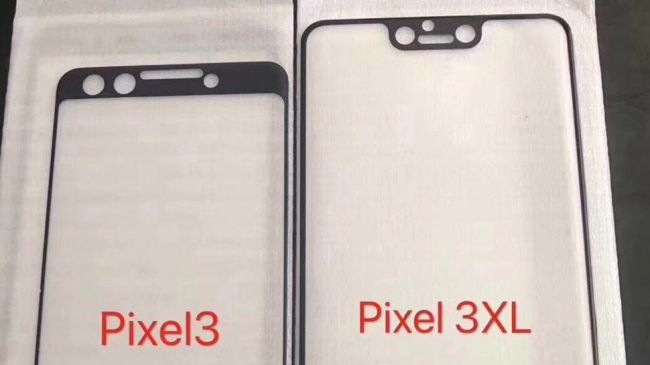 Now if we try and see the larger context, the prospects of Google giving one of its devices a notched display do seem feasible due to two main reasons. First, the latest Android P comes with an in-built notch support and there is every reason Google would want to use it in one of their devices. Secondly, having two identical devices varying just in size does seem kind of boring. Adding this  notch to one of them would definitely be a more distinguishing factor.
And while there isn't much information about those upcoming devices at this point, there is ample reason to believe it will have some software tricks to make the notch disappear, like in OnePlus 6 and LG G7 ThinQ. This way, it would be able to please both the crowds- the ones who find it aesthetically beautiful and the ones who see it as a nuisance. Everything said, we will only know for sure later this year when both the devices are launched or more reliable leaks pour in. In either case, we promise to keep you posted.