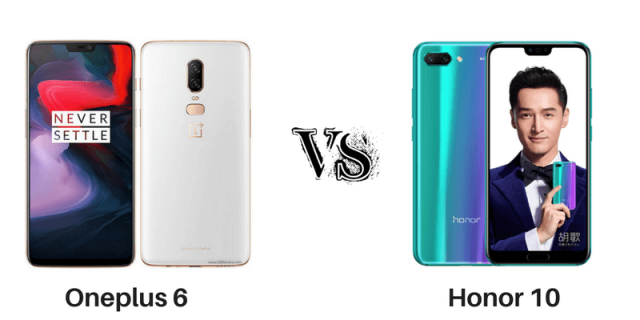 Last Update: 12 June 2018
Despite the market being flooded with hundreds of devices from dozens of companies, there are some clearly outlined pattern among all the chaos. Taking strictly about Android world, the rules seem to be quite simple- if money is not a problem, go for the latest pixel or Galaxy. If you are a bit tight on budget, grab the latest OnePlus and if you are shopping on low budget, the latest Moto G-series or Redmi Note are the best options available. No matter which tech review or top listings you refer, you will get more or less the same assessment.
Now things might be up for change. As you may have noticed, while there are multiple contenders for the top stop at both top and lower segment, OnePlus rules undisputed at the mid-range.
If you recall, OnePlus was initially launched as a flagship killer. A phone that promised to deliver the top-tier hardware and experience at half the price. Though the flagships are still live, OnePlus has managed to create a class of its own. Now it has a challenger- Honor 10. Let's find out how worthy it is if all:
Design
There was a time when even the flagships had a shiny plastic body. Then came the unibody metal built and now we are onto glass. Both the devices conform to this new trend with a glass back fitted into a metallic frame, though the texture still varies between them. Oneplus has a plain shiny back in black and white variants while Honor 10 has a funkier look with blue, green, black and gray color options.
Specs
Along with gorgeous design, both the devices pack the best possible configuration in their own terms. Yet there is ample room for comparison as you can see below:
Select Best One: Huawei P20 Pro vs Google Pixel 2 XL vs Samsung Galaxy S9+ vs Apple iPhone X
Display
OnePlus 6 comes with a massive 6.28-inch AMOLED display of 1080 x 2280 resolution and Corning Gorilla Glass 5 on top. Honor 10 chooses to go with a more conservative IPS LCD display panel of size 5.84-inch and 1080 x 2280 resolutions. While both devices fall into the category of large phones, Honor 10 is distinguishably more compact. But if you prefer rich vibrant colors, the AMOLED display on OnePlus 6 will serve you better.
Performance
As mentioned before, the spec sheet of both the devices looks exactly the same as any other flagship. For the chipset, OnePlus 6 goes for Snapdragon 845 SoC- the best Qualcomm has to offer and the one used by Galaxy S9. Honor 10, on the other hand, deploys the best SoC in-house- Kirin 970, the same used by Huawei P20. And though both of them are the best of their category, Snapdragon definitely has an upper hand- as much as 30% if benchmarks are to be believed. Also, there are other subtler differences like Bluetooth 5.0 on OnePlus 6 but 4.2 on Honor 10 due to compatibility with concerned chipsets.
In the memory segment, Honor 10 has only one variant in India- 6GB+128GB priced at Rs 32,999. OnePlus is offering three variants- 6GB+64GB, 8GB+128GB, and a special Avengers edition 8GB+256GB priced at 34,999, 39,999, and 44,999 respectively.
Camera
This is one aspect where specs have little worth if not backed by equally impressive results- which can be thoroughly tested only after both the handsets hit the shelves. That said, OnePlus has a history of delivering reasonably good cameras and the 16MP+20MP setup on OnePlus 6 can be expected to be no different. Huawei on the other hand recently offered the best smartphone camera on its P20 Pro and has talked much about the AI capabilities in this device. So expectations are running high from the 16MP+24MP setup on the Honor 10. But as mentioned, a true comparison can only be made later. As for the front camera, OnePlus 6 has a 16MP sensor while Honor 10 boasts a 24MP.
Verdict
Clearly Honor 10 truly poses a tough challenge to OnePlus 6 but falls short on taking the lead on almost all dimensions except of course price. If we talk about the base variant, you can get it for Rs. 2000 less and with 64GB of more internal storage. Beyond that, OnePlus 6 still retains its supremacy.