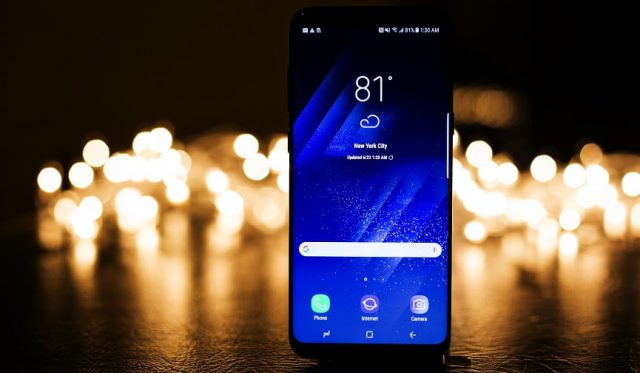 With dozens of smartphone manufacturers racing against each other to create the ultimate flagship and capture the market, the industry hardly ever has an off-season. So, if you are out in the market for a new handset, here are the 5 latest arrivals that you can purchase this month-
#1. Samsung Galaxy Note 8
Hoping to finally put the ghost of exploding Note 7 to rest, Samsung will launch the next iteration of its premium Note brand on 23rd August. Though the exact configuration of the handset isn't clear as yet, but going by its past trends of equipping the device with the finest hardware, we can expect the phone to be powered by latest Snapdragon 835 or an Exynos 8895 SoC and 6 GB RAM. Additionally, some leaks have unveiled that the device will also house dual rear cameras- a welcome move for Galaxy Note fans.
#2. BlackBerry KeyOne
Yes, BlackBerry still isn't dead. And if you happen to be a fan of their iconic keyboard, you have another chance to grab their latest launch- KeyOne, a hybrid phone with a 4.5-inch touch screen and a physical keyboard. Apart from it, the device is equipped with all the hardware and features you can find in any mid-segment device, i.e., Snapdragon 625 SoC, 3GB RAM, 12MP camera among others.
#3. Nokia 8
After releasing its lower segment devices last month, Nokia will launch its flagship device Nokia 8 on August 16. While there is still no confirmations regarding the exact specs, various tech geeks  confirmed that it will have a 5.3-inch QHD screen, and will be powered by latest Snapdragon 835 SoC chipset. It is also expected to embrace dual rear camera- something that has become a norm in modern flagships.
#4. Moto Z2 Force
Coming as a relief for sleek and unsteady hands, Moto Z2 Force comes with a shatter-proof screen. Driven by Qualcomm's Snapdragon 835 SoC and 4 GB RAM, the device has been tested to be blazing fast, partly due to the Stock Android it runs on. Also, you can enhance the features of the device like wireless charging, superior battery and camera,using Moto Mods that the company sells as accessories.
#5. Sony Xperia L1
This mid-segment phone by Sony may be a good choice if you are looking for a more affordable device. The phone with its distinguished design is steered by MediaTek MT6737T chipset, 2 GB RAM sporting a 13MP rear and 5MP front camera.