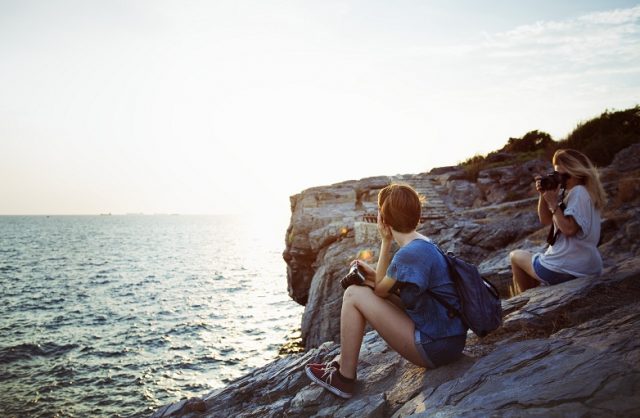 Are you a shutterbug? What's your fascination for owning a camera? Is it to have a lightweight yet discreet one? Or to have a versatile yet compact one? Or all of them?
List of Best Travel Cameras 2017
For the ones, who are not limited to smartphone photography and would want to own that ideal camera that's discreet, lightweight, compact and versatile to celebrate their best travel photography and capture wanderlust-inducing set photos around the world, we have made a list of best travel cameras to buy in the year 2017.
Panasonic Lumix ZS70/TZ90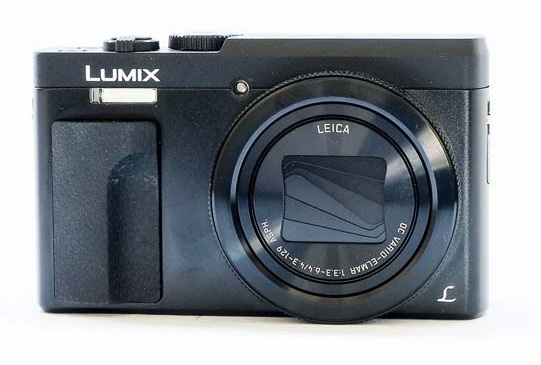 Handpicked from thousands of cameras available by over 30 active consumer camera brands, Panasonic Lumix ZS70/TZ90 is an all-new travel compact released early this year.  It's a pocket-friendly travel camera with a 4K video quality and tilting screen for selfies. The advanced video and burst-shooting features allow the photographers to shoot at 30fbs and extract stills at 8MP equivalent resolution. The other specs that make Lumix TZ90 a differentiator is its Touch, 49-point AF and Low Light AF. A super-long LECIA lens with 30X zoom brings the scene in close and thus, the pictures seem the most real.
Pros
Solid image stabilization
Reduction in resolution of sensor
Cons
Lack of touchscreen control
EVF could be physically larger
Canon PowerShot G9 X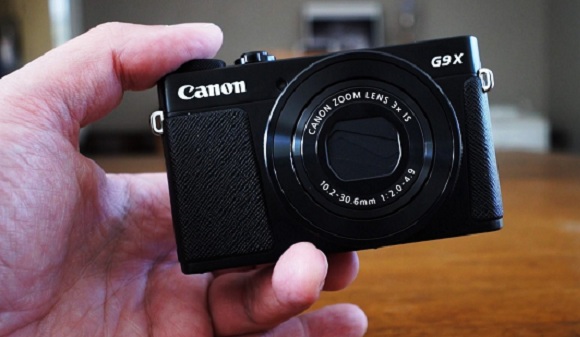 Canon has come of age in the point-and-shoot market with its PowerShot G series. The G9 X is the most indulgent of all, sporting an optical viewfinder or an articulated LCD screen, which is lightweight for travel and provides value for the dollars that matter. With its 1" camera sensor, PowerShot G9 is optimal for travel camera portability, capturing excellent dynamic range with exceptional fast autofocus.
Pros
Sleek, pocketable design
Built-in Wi-Fi
Cons
Limited physical controls
Unambitious lens
Sony Cyber Shot RX100 V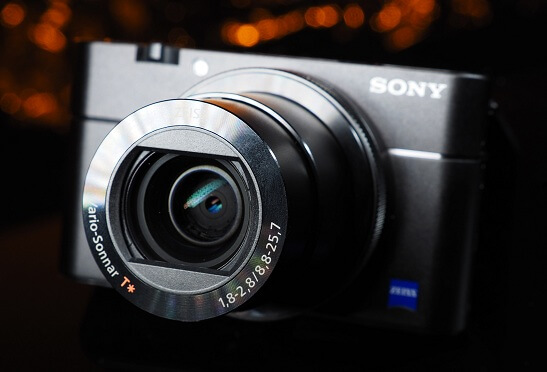 If there are Nikon and Canon in the wild, Sony is not far behind. One of the best 4k video cameras out there, Sony's RX 100 is a no-lug DSLR belonging to the fifth generation of Sony's popular premium compact camera line. It has exploded the market with the concept of shooting an entire film on the RX 100 DSLR. Bristling with an impressive performance, this chef-d'oeuvre by Sony boasts a 20.1MP resolution.
Pros
Exmor R back-illuminated CMOS sensor technology
High-quality Zeiss-branded standard zoom lens
Faster readout speed
Cons
Pricey as a compact camera
Fujifilm X-T20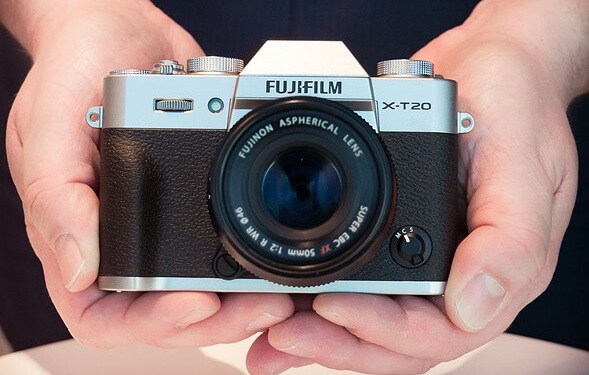 When your love rekindles for voyage and intense photography, this product by Fujifilm is the best buy. A mirrorless digital camera for travel, Fujifilm's X-T20 is a throwback to the days when the camera enthusiasts used to relish in the rugged metal bodies and an entirely physically control schemas for the most wonderful clicks and clunks through mechanical dials and switches. No lens included, Fujifilm uses a retro two-tone styling and its own range of Fujifilm lenses. Storing the camera in slimmer bags and pockets is easy.
Pros
Grip-enhancing protrusions on the right front and rear of the camera
Almost 25% lighter than its previous version X-T2
Touchscreen operation
Advanced SR Auto Model
AF-C custom setting
Cons
Zero in-body image stabilization
Nikon Coolpix A900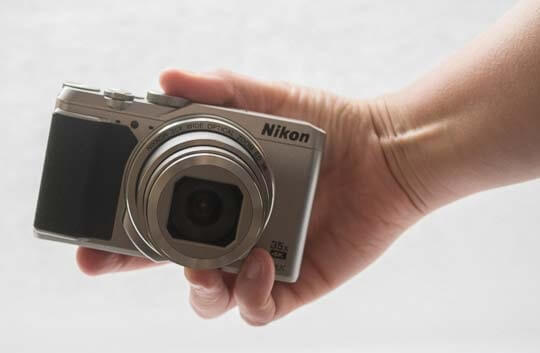 Released in December last year, Nikon Coolpix is a good bet in the world of compact cameras. It's a remarkable combination of large focal range of around 24-800 m, low sensor dimensions- 12.3" and high sensor resolution of 20.3 MP. Competing with the Panasonic Lumix and Canon PowerShot series, Coolpix A900 makes it to the list of top travelzoom cameras. The camera controls are conveniently placed at the back and an easy-to-determine pressure point on the trigger that activates the pre-focusing.
Pros
Connection to smart devices through SnapBridge app
Different autofocus features including face detection, motif tracking and manual field selection
With minimal focal length, A900 if only four centimeters deep
Tilting screen
Quick start-up time
Cons
The screen is not touch-sensitive
Small range sensor limits image quality
No viewfinder available