Are you excited to experience the world of games? Have you booked your tickets to the Europe's biggest gaming fiesta?
Microsoft, Nintendo, Sony, EA, Ubisoft- all will be under one roof sharing their upcoming offerings. So, can you afford to miss this exorbitant exhibition? Surely not, especially if you are one of those hardcore gaming junkies.
Details about the event
When– August 22 to August 26, 2017
Where– Cologne, North Rhine-Westphalia
Venue– Koelnmesse
The show will open for the press on August 22 while the doors will go wide for people from August 23 to August 26. There is online action as well for you to encounter, which cuts loose a bit early from August 20. There will be company news, interviews, announcements and live streams- above all, games.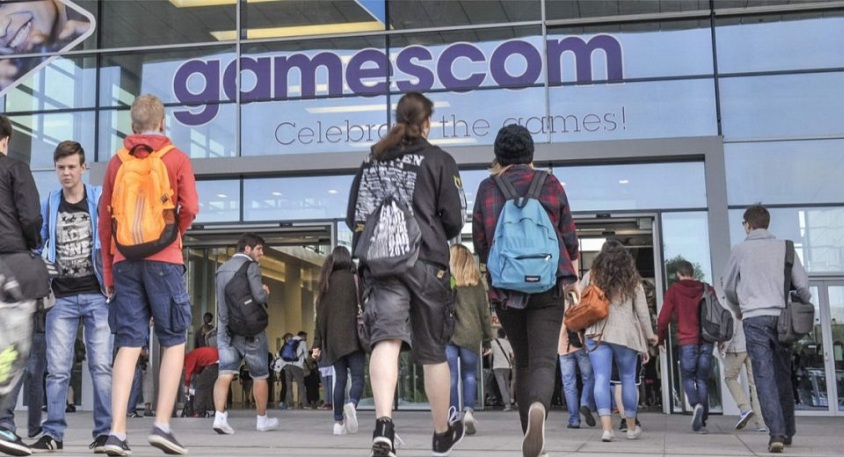 With a little or no focus on hardware, we are expecting more of software releases from the gaming behemoths at the upcoming expo. Based on the rumors and anticipations doing rounds lately, here's what you can expect coming your way in the near future.
Nintendo
It is one of the leading game producers in the world today and surely a lot of eyes would be on them inquiring what's coming. Being a part of exhibitors list on the official Gamescom website, the company hasn't put out anything in regard to what they'll be showcasing.
They have been tight-lipped till now but as we draw closer to the event you can expect the secret vault to open soon. However, we suspect that there will playable games taking the center stage namely Super Mario Odyssey, Pokemon, Metroid Prime 4, Splatoon 2 and Kirby.
Super Mario Odyssey will take away all the viewer attention as it is likely to be showcased as the main title of Nintendo at the event.
Also Read: Early Access to 'Fortnite' for PC, Xbox One and PS4 is Now Available
Microsoft
The company has been active sharing plans for the upcoming Gamescom- not all but significantly. So, you can expect a box full of surprises coming your way from Microsoft. A live show is planned for August 20 at 9 pm CEST/12pm PDT/ 8 pm BST where some important announcements will be made, latest from the Microsoft's den will be shared and gameplay revelations will be done.
The fun doesn't end here as you'll be treated to a celebration event the very next day. Microsoft will be celebrating the 20th anniversary of its acclaimed and loved Age of Empires series. The broadcast will take you to the golden days of the game series and will also uncover the Definitive Edition of the game that's currently in the development phase- for Windows 10. To keep the viewers engrossed, Microsoft will conduct an Xbox Fan Fest on August 22.
Games to look at include Forza Motorsport 7, Crackdown 3, Sea of Thieves and Age of Empires: Definitive Edition.
Sony
Keeping quiet and away from Gamescom press event since 2014, Sony hasn't loud out plans for this year's event as well despite having booked a booth in Hall 7.
Clearly showing that there won't be a big announcement coming from their part. But we are eagerly looking forward to hearing something new and refreshing from this gaming giant especially after PlayStation's Jim Ryan teasing at E3 that "it would be nice" to do something bigger in Europe this year, told to GameReactor. This could be a hint of something's happening at Gamescom 2017. However, we still have to wait for the official announcements.
Games likely to be showcased at the event include Shadow of the Colossus, Uncharted, God of War, Spider-Man
EA
There is nothing to hide. EA has shared its plans for the forthcoming event in Europe. A live event is scheduled for August 21 at 6.30 pm CET/9.30 am PDT/ 5.30 pm BST where new gameplay footages along with live matches will be played. And yes, there are some surprises too.
New and upcoming games from EA will be there to try your hands on. The list of games includes FIFA 18, Star Wars Battlefront II, Need for Speed Payback, and Battlefield 1's In the Name of the Tsar.
The Sims 4 will, however, attract special attention from the gaming junkies as they'll be wanting to know more about the game. The game is set to launch in November later this year in the console and mobile versions.
There is much more for enthusiasts to experience at the event and there are more game producers who'll be turning up to reveal their offerings. Grab your tickets and live the world of games.