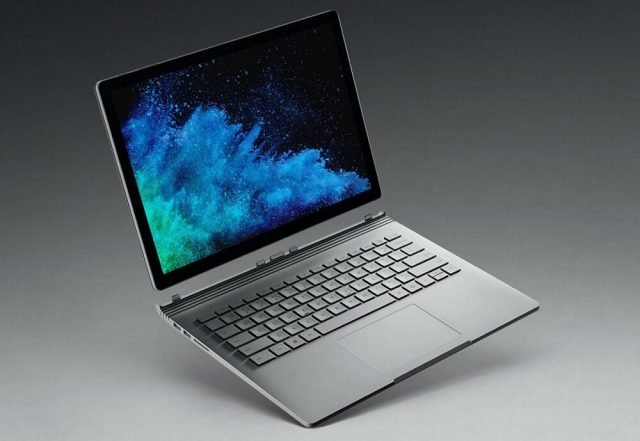 Macbooks are obviously one of the finest and most reliable notebooks available in the market. But except for the design, there is something else that contributes to its excellence- Apple controls both hardware and software. Microsoft took the cue and came out with its Surface lineup. In fact, it went a step further- it built not just any notebook but a hybrid and we have to confess, we are impressed thus far. So much so that after the launch of Surface 2 last year, we are already compiling our wish list for the next version.
Reminder- this is not a leak. Nothing about the device is known at this point and given that it is still a long way from launch, any assumptions too aren't likely to hold water. The best we can do is tracking its history to come up with these two guesses:
When will it be launched?
The first Surface was unveiled way back in 2015. Then Surface 2 made its way to selves in 2017. If there is a pattern here, we can safely assume that there won't be a surface 3 until late 2019. Depending on how you approach, this can be perceived as good and bad news both. Good because it gives Microsoft ample room to make improvements in the already fantastic device and as a result deliver a much-refined device and is bad because we will have to wait for a long while.
Price?
This is simple- there has been hardly any occasion when the price of a successor of a device has been lower than it. So, while we won't be predicting any price tag, it is almost certain it will be placed somewhere north of Surface 2.
Now that we know there is still a lot of time, we hope the next Surface makes certain improvements. Here is our wishlist (hope they are listening):
Better power management
No, it's not about the battery backup- that one looks absolutely fine. The problem is, when you play hardcore games on Surface, even with power plugged in, it sucks out the battery juice. This is outright faulty power management that we believe can be fixed via some software patch. After all, since the Surface has in-built Xbox controller receiver, we aren't going to stop playing games anytime soon.
Thunderbolt 3
USBs are outdated, period. We want Thunderbolt 3. Not only would it offer better speed for file transfers, but would also act as a hub for all peripherals. Plus, if the device really has to compete at the top-end, we expect it to embrace new standards first-hand and not at the tail-end.
4K display maybe
This is again just out of standard otherwise the current display with resolution 3,240 x 2,160 (260 ppi) at a 3:2 aspect ratio is absolutely stunning. But still, with more are more devices and cameras having a 4K mode and content creators moving in the direction, it would seem only plausible that it had the appropriate screen to show them.
All accessories, please
The Surface Pen and Surface Dial are absolutely useful accessories that work perfectly fine and you can't possibly experience the best of Surface hybrids without them. Where is the problem then? We have to buy them separately. And to be honest, at $1,499 and $2,499 (13.5-inch and 15-inch versions respectively), these aren't cheap devices by any standard. In fact, when we purchase such premium laptops, we do hope to get such extra kicks.