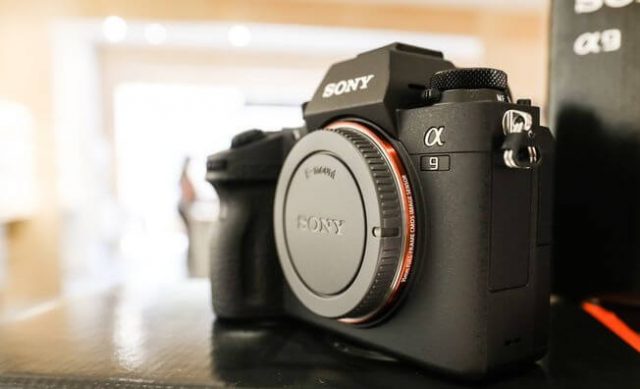 Mirrorless cameras these days are giving DSLRs a really hard time with not just the newbies, but even the veteran photographers switching their traditional gear with these new gadgets. But when it comes to action and wildlife photography, there are few cameras, if any, that truly challenge the supremacy of Nikon and Canon in the domain. Now, Sony with its Alpha A9 is doing exactly the same and leaves almost nothing to miss.
The camera packs a 24.2MP full-frame stacked CMOS sensor that endows it with incredibly fast performance- a big advantage for action cameras. For comparison sake, it can shoot at 20fps for 241 raw files while its Canon counterpart EOS-1D X Mark II can manage 170 raw files at 14fps and Nikon's D5 can clock 200 raw files at 12fps- a comfortable win over both. The best part, however, is that the camera doesn't compromise on quality for this blistering speed. The 24.2MP sensor still delivers stunningly crisp pictures, even slightly better than D5 and the Auto Focus is something worth taking pride on.
As for the video section, it has everything you would expect from Sony and some more. It can record 4K videos across the full width of the full frame image sensor and even super 3mm format. For normal recordings, it can shoot full HD videos at 120fps at up to 100 Mbps, which can be later edited to 4X or 5X slow-motion video files.
Other features include connectivity options of WiFi, NFC, Bluetooth, Flash sync socket, and Ethernet port- and that makes to virtually everything you need to transfer your files. Also, having two SD card slots, Alpha A9 ensures that you never have to worry about memory while taking your shots.