VR has been one of the most buzzing technologies in recent times that is expected to change the meaning and shape of reality as we know it. But despite being called ground-breaking or futuristic or disruptive or any of the other fancy names for a long a time now, the technology has been slow to actually reach the market. This is evident from the fact that despite years after its introduction, there are still only a handful of quality VR headsets available for consumers to choose from. That is the reason why the announcement of a new VR headset by Lenovo on Google's Daydream platform is a big news.
Named Mirage Solo, it is a standalone VR headset- meaning it doesn't require a mobile phone and packs all the required power inside. Running on Snapdragon 835 VR platform, the device has 4GB of internal memory and 64GB storage, expandable through microSD. The 5.5-inch LCD display of Mirage Solo delivers 1280 x 1440 pixels per eye for a truly immersive experience. Additionally, unlike other Daydream headsets, it lets users walk around in virtual space in a diameter of around 5 feet- impressive but falls short of the 16 feet range that HTC Vive offers.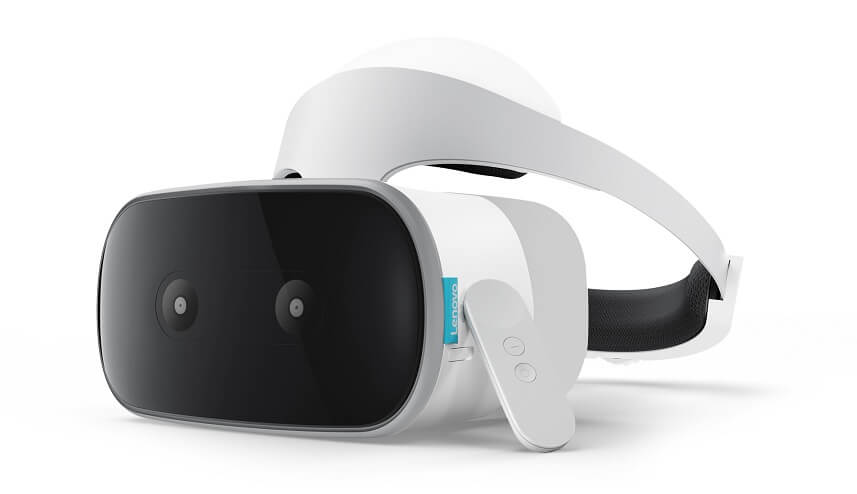 As for the tracking goes, it uses inside-out "WorldSense" tracking- which lies somewhere between no tracking and full tracked motion controllers. As in other Daydream headsets, it uses an array of sensors for motion tracking to deliver the impressive virtual experience, though not on par with other top-end headsets. Weighing 645 grams- considerably heavier than most of the other headsets, it can last for around 7 hours on a one-time charge.
Except that it will be available somewhere in mid-2018. Other details regarding price or exact date still haven't been confirmed yet. If you ask for a guess, we believe it will be priced lower than HTC Vive and will fall somewhere around the price bracket of Oculus Rift.