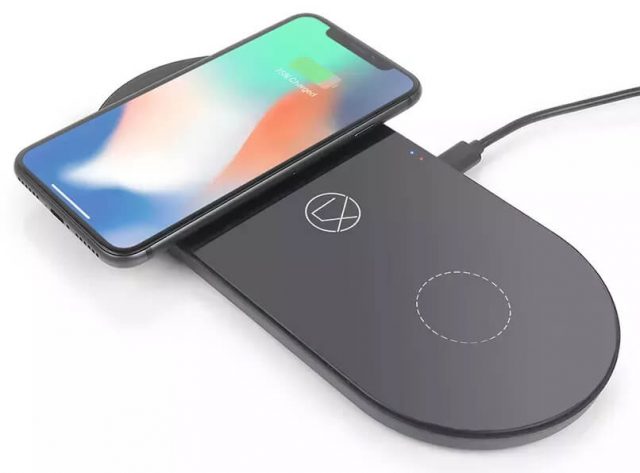 Given that wireless chargers still haven't proved to be useful or productive in any profound way, we won't be entirely wrong if we call them the latest fling of tech enthusiasts. But they are making real progress with nifty new features, and the latest wireless charging pad from LXORY sports exactly the same. It is the first wireless charging pad out on the market that uses Apple's Lightning port as input- something iPhone users have been waiting for quite some time.
This means those iPhone users won't have to switch cables everytime they put their phone on the charging pad. Additionally, LXORY Dual Wireless Charging Pad– as it is officially called, also sports all the other popular ports including MicroUSB and Type-C. This means, no matter which phone you have, you won't have to go looking out for cables anymore.
However, that doesn't mean this is the perfect wireless charging pad for everyone but comes with its own shortfalls. For starters, the package doesn't include a wall plug, meaning you will have to use your own. But a more serious flaw is that the device output is only 5W- too low to support fast wireless charging feature that many phones support. For instance, Apple requires 7.5W while Samsung needs 9W. If that wasn't enough, it also isn't certified by Apple's MFi program for its Lightning products.
So overall, if you are willing to ditch those cables even at the cost of fast charging and lack of Apple's quality standards, the device at $28.60 is a pretty good purchase.