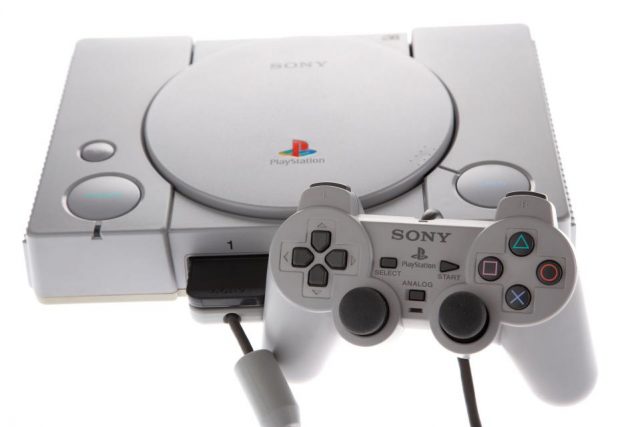 When Nintendo launched its Classic, it was an instant hit and sold out at launch. What this reflected was that there was a huge section of consumers who had spent their childhood playing what we now call classic games who were ready to buy new gadgets to relive that nostalgia. If there is another console that evokes similar fan following, it ought to be Sony PlayStation One, originally launched in 1994.
Following Nintendo's lead, Sony has decided it bring to life that classic console and on top of that, include top 20 retro games. Check out the list to see if your favorite game has made the cut:
Battle Arena Toshinden
Cool Boarders 2
Destruction Derby
Final Fantasy VII
Grand Theft Auto
Intelligent Qube
Jumping Flash
Metal Gear Solid
Mr Driller
Oddworld: Abe's Oddysee
Rayman
Resident Evil Director's Cut
Revelations: Persona
Ridge Racer Type 4
Super Puzzle Fighter II Turbo
Syphon Filter
Tekken 3
Tom Clancy's Rainbow Six
Twisted Metal
Wild Arms
It is worth pointing out that this list is meant only for the western markets like the US and Europe. In Japan, the titles included are completely different- for we all know that Japan cultivates its own gaming culture. If you happen to the liver in the region, you would get eight titles that include:
Arc the Lad
Arc the Lad 2
Armored Core
Gradius Gaiden XI [sai]
SaGa Frontier
G Darius
Parasite Eve
Keeping compatibility issues in mind, Sony has tried to keep the hardware as generic as it could. Using a USB port for power, any 5W adapter can do the task. The PlayStation Classic would also ship with an HDMI cable to connect to HD TVs, through would support only 720p and 480p resolutions.
Priced at $99.99, the console would start sipping from 3 December and is already open for pre-booking on Amazon, BestBuy, and other retailers. If are one of those fans of classic games, this is a device you can't miss