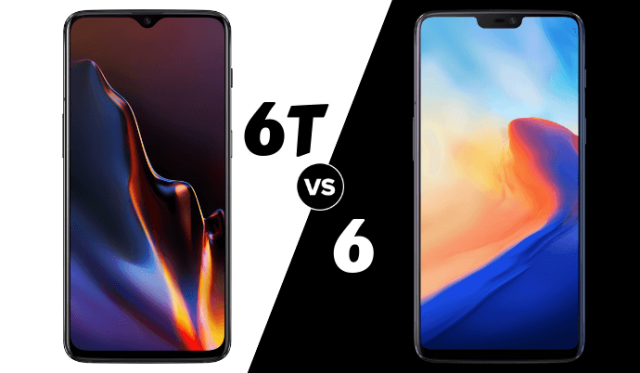 OnePlus is quite different from other phone manufacturers. No, we aren't just talking about its flagship at half price strategy but also how it releases them. For starters, there is only one OnePlus device. By contrast, even Apple has three devices and others can have up to a dozen different models in their catalog. Another major difference is that while all other phone manufactures updates each of their models once every year, OnePlus brings a new upgrade in only six months. Tech pundits would tell you there are two reasons for it:
Because OnePlus devices are rapidly evolving, bringing too many changes in subsequent phones comes with many risks. So, the company breaks down those features into two batches of one major update and one minor update.
It helps the device sustain momentum by acquiring press coverage and keep the cash register rolling.
The reason we are talking about it is that the company has just released its mid-cycle upgrade- OnePlus 6T and you can really see the effects of this strategy. Let's have a look at the OnePlus 6T vs OnePlus 6.
OnePlus 6T vs OnePlus 6-Design
While the form-factor of both OnePlus 6 and OnePlus 6T remain largely the same, there are some subtle differences. The new device comes with a slightly larger display and a smaller notch. Owing to the larger size, the OnePlus 6T is a bit taller and heavier- but the difference is very small to be noticed.
Don't Miss: Google Pixel 2 vs OnePlus 6: Which Phone Should Your Buy?
The biggest change, however, is the absence of the fingerprint sensor on the back as it is now built in the display itself. This change is the only factor visually distinguishes both the devices on the first look.
OnePlus 6T vs OnePlus 6-Hardware
Under the hood, both the devices are almost identical except that OnePlus 6T has retired the 64GB storage variant and now starts with 128GB. Beyond that, the memory, chipset, and camera all remain the same. While OnePlus 6T runs Android Pie out-of-the-box, the OnePlus 6 too has received OTA updates for the same. This way, both the devices would also perform almost the same.
See More: OnePlus 6 vs Honor 10: Which One is the Best
OnePlus 6T vs OnePlus 6-Price
Because OnePlus 6T has retired the 64GB variant, comparing the 128GB variants of both gives a clear indication that OnePlus 6T isn't an upgrade but a replacement for OnePlus 6. Both the devices are priced exactly the same at $579. That, you would get the larger display and in-display fingerprint sensor at no additional cost!
Overall, if you are looking to buy a new OnePlus device, there is no point in getting the OnePlus 6. But OnePlus 6T. But if you are a OnePlus 6 user, this isn't such a major update for you to upgrade your device.