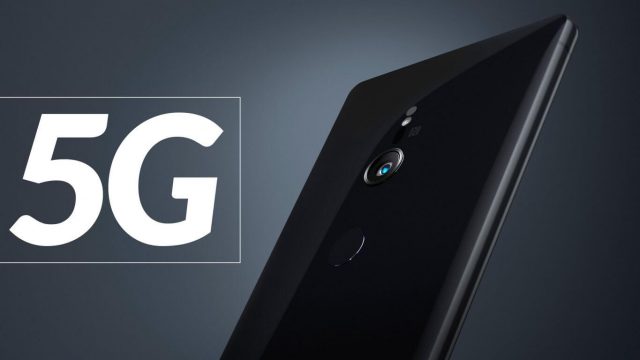 It's been just two days that OnePlus launched its latest device- OnePlus 6T and company already has big news for its successor. The OnePlus 7, to be launched in 2019, would come with 5G capabilities. That means the users would relish much faster internet connectivity, better reception, and all those perks associated with the next-gen mobile technology.
Behind the scenes
If you don't already know, Qualcomm has been one of the leaders in research and development of new 5G chips and modems- a quest OnePlus joined last year. The company took the stage at Qualcomm's 4G/5G summit to announce it had successfully tested 5G connectivity on its hardware in August 2018 and is racing ahead to bring the first 5G-compatible smartphone next year.
The race is on
As you would expect from the tech world, OnePlus isn't alone in the 5G race but is joined by a host of other phone manufacturers including Xiaomi, Huawei, LG, Samsung, and more. In fact, Xiaomi has just launched its Mi Mix 3 device that claims to be 5G-compatible. But given that 5G networks still haven't rolled out and it doesn't use 5G-enabled SoC, the claim seems to be more of a patchwork than a true 5G experience.
Huawei, another Chinese giant, seems well-positioned to beat OnePlus to the race of first truly 5G-compatible smartphone. Having deep expertise in network equipment, the company has already built a 5G modem named Balong and its latest Kirin 980 SoC too is 5G-compatible. The best news, however, is that its current flagship Mate 20 Pro already features the same chipset and modems. This effectively means that the company is actually ahead of the race itself and is essentially waiting for 5G networks to go live and claim victory when it does.
Samsung is another strong contender in the race but it seems to be taking a laidback approach. While most phone manufacturers are promising to bring 5G-enabled devices in the half of 2019, Samsung's net flagship- Galaxy S10 might miss out on it and may only debut with Galaxy Note 10 in the second half of 2019.
Overall, with the latest public announcement, OnePlus has officially thrown its hat in the race and we'll get to know the winner in coming months.