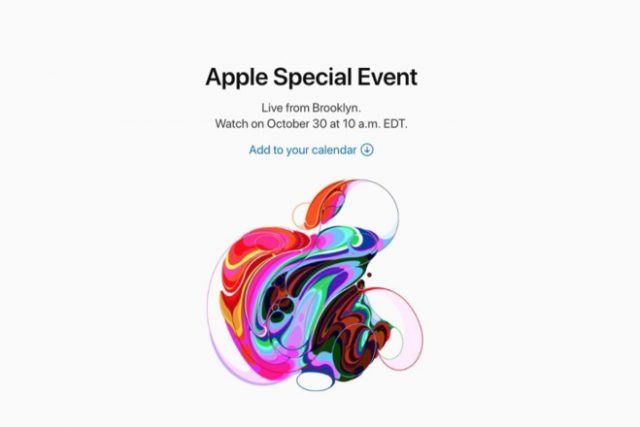 Apple's annual event in September- in which it launched the tree new iPhones, left many Apple fans high and dry. The event was widely speculated to feature a slew of other hardware launches besides the iPhones. But as it seems, Apple had planned something else- just a month later, Apple has lined up a separate event for today. Overall, it's the fourth Apple event this year- something that might tell you about its increased appetite for coverage. Here is all we are expecting from this latest event:
New iPads
As the overall tablet sales keep dwindling over the years, Apple is perhaps the only manufacturer that still claims a strong footprint in the segment. But it's kind of getting tricky for them too to justify a device between a large powerful iPhone and sleek portable MacBook Air. Rumor has it, Apple would launch two new iPads at the event- the 12.9-inch iPad and an 11-inch iPad Pro.
Given the large displays and desktop-grade processors that these tablets feature, it would be interesting to see how the company tries an maintain a distinct category of them. Some of the obvious features we can expect are the inclusion of facial recognition, removal of the home button, narrow or no bezels, gesture control, and compatibility with the pencil. There have also been reports of the new iPad Pro featuring a USB-C port.
New MacBook
MacBook Air remains quite a popular device despite not receiving any major overhaul for over three years now. One major complain, however, remains its lack of non-retina display. Multiple reports have poured in suggesting Apple is ready to launch a new MacBook that would have a retina display and a fingerprint sensor for authentication. It, however, would be missing out on the Touchbar. We don't know what this device would be called but you can be among the first to find out by watching the live stream.
Talking of PCs, do you remember MacBook Mini? The little desktop PC that comes without a monitor? Well, it hasn't received an upgrade for the last four years and there is ample reason to believe we are going to see a new MacBook Mini at this event.
The AirPower
It's been more than a year since Apple announced its multi-purpose wireless charging pad but it hasn't been mentioned at any event ever since. Now that all the iPhones support wireless charging as well as the AirPods, the consumers are demanding it more than ever. There had been some reports of Apple facing some technical challenges with the new gadget but it can't be anything that Apple couldn't have solved in a year.