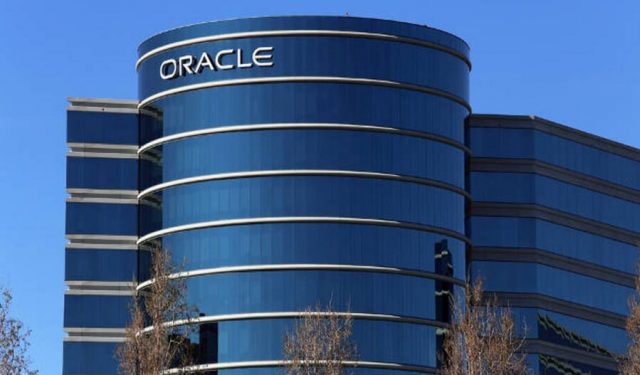 Being a tech enthusiast, passing a day without hearing about a new product roll-out or a fresh innovation is humdrum. While tech geeks are glued to digital media to hear something new about gadgets, technology and modern procedures, the behemoths of the same space are busy inventing products that simplify our lives even further.
Same is the case with this tech giant, Oracle. It has done two new additions to its IoT clan of products, Digital Twin and Digital Thread- both powered by Artificial Intelligence (AI) and Machine Learning for improved real-time visibility, predictive insights from interconnected things and quicker ROI realization.
The VP of IoT Applications at Oracle, Bhagat Nainani said in his statement to media houses, "IoT holds the potential to transform today's siloed operations into a modern, interconnected, digital set of workflows with real-time visibility and responsiveness." He further added "Oracle continues to push the boundaries of IoT to help our customers significantly simplify their IoT deployments. By receiving real-time data streams enhanced with predictive insights, they can reach new levels of intelligence and a much quicker realization of ROI."
Digital Twin leverages organizations to interact with the physical world in a unique way by creating a digital representation of a physical entity. The multiple views of the physical entity are possible including present state, past state and predictive future state. In addition to this, you can have operational and behavioral dimensions of that entity as well. This will not only help users prepare prior to the failure or mishap but also aid in stimulating 'what-if' scenarios in respect to their businesses.
On the other hand, Digital Thread enables you to create a "system of systems" by interconnecting traditional devices through the digital supply chain. This helps in gaining real-time insights of the physical entity throughout its lifecycle.
Oracle IoT solutions are industry targeted with the sole aim to help customers redefine business solutions through innovative concepts. Following are the industry specific products announced by the company.
Digital Field Service: Possesses abilities like remote monitoring, over-the-air repair, dynamic technician dispatch and failure prediction.
Smart Connected Factory: Demonstrates how incident detection, root cause analysis, and smart resolution are performed within minutes in a connected factory.
Digital Fleet Management: With the help of Oracle Logistics Cloud and IoT Fleet Management Cloud, it makes real-time shipment tracking, risk management and logistics synchronization possible for comprehensive operations.