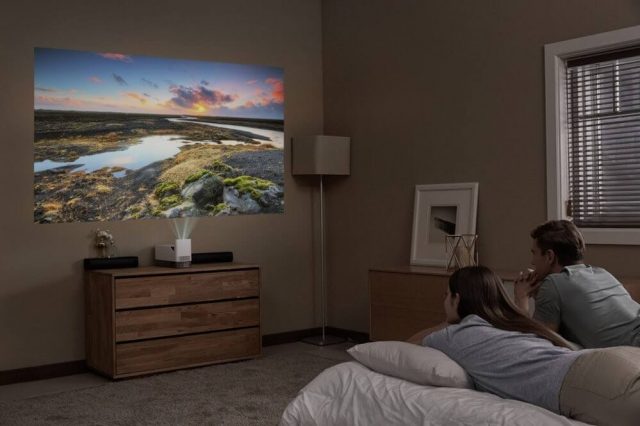 If you haven't got the chance to attend the mega consumer Tech Fair IFA held in Berlin, that ended last week, we've got some incredibly hot things on the plate. Though there had few below average displays, which weren't as per the expectations of the audience, this Europe's IFA 2017 was a larger, smarter and more unique stage for innovation.
Below are some of the spectacular gadgets that blew off the audience in the last week IFA fair- you'll be stupefied:
We could find a pair of magic trousers that claim to shave centimeters off your bum.
Then, there was this Virtual reality arcade owner who was searching to franchise his Matrix-style simulators such that people can pretend to fulfill their innocent desires
A grotesque hair dryer, look like a helmet, was completely waterproof. It was so prominent and made all of us sarcastic.
And the game-changer was a double chin remover, which was entitled to take off the flabby skin down from the chin and make your face look lean and young.
The Hair Dryer Helmet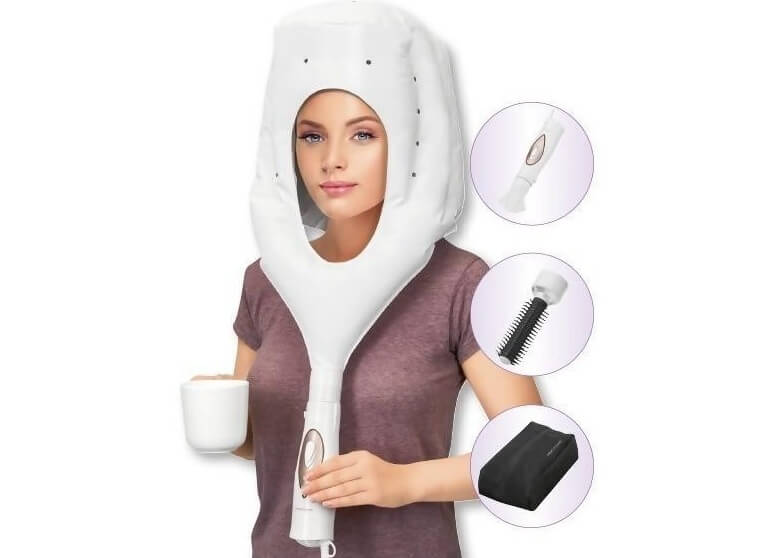 Bulky and huge as it looks in the image, this new product Profi Care-HTH 3003 Hair Dryer Hood has 400-watt power and provides two temperature settings. It's an ionizing device for the hair- treating them to a shinier and glossy look as the hair dry up. The dryer comes with several attachments including a hair brush, a 1.8 m cord and a travel bag in case you plan to take it along at your friend's wedding.
Pet Treat Dispenser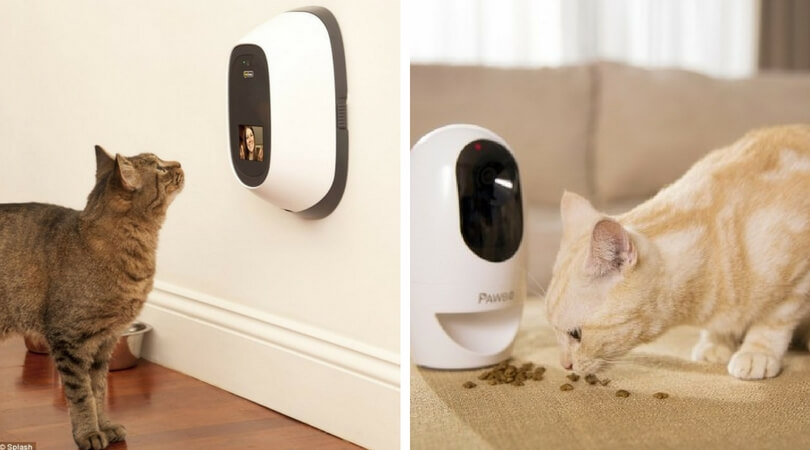 This one is going to solve a problem for many pet lovers who come to work leaving their tiny little pets at home. The Treat Dispenser will be like a camera helping you keep a check on the pets when you are away and also lets you speak to them remotely. This Pawbo Pet Treatment has a laser pointer game to keep the pets engaged when they are alone and treat them with the food that comes out from the drawer on your command.
Magical Projector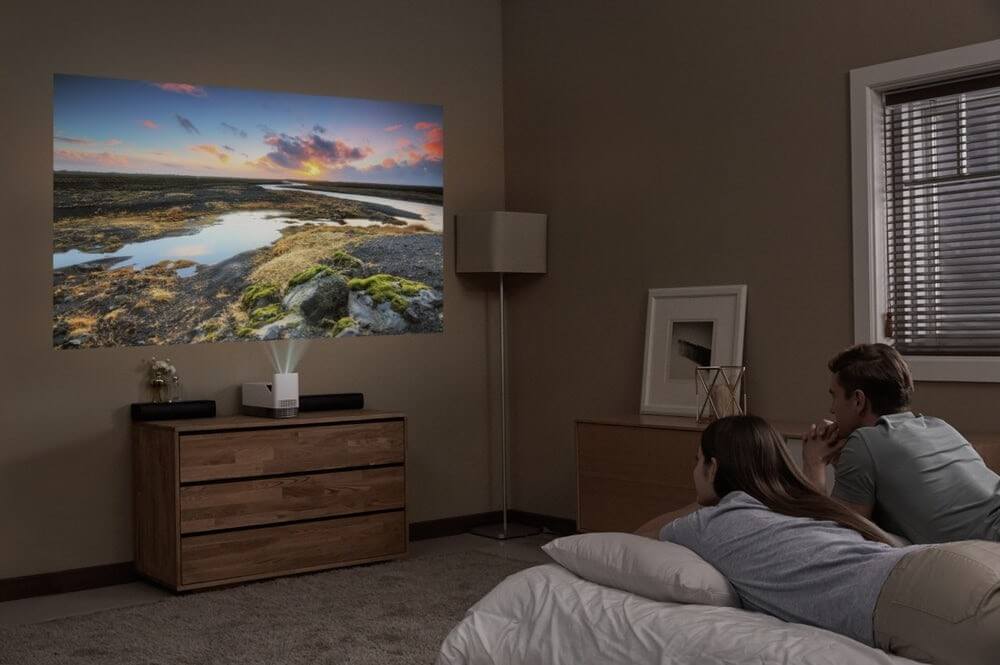 LG displayed its new invention- the LG ProBeam UST – a Harry Potter-style TV. It screens your tv shows as if they've magically appeared, with an ultra-short throw design. The ProBeam UST has 'throw' projectors, which are capable of throwing a 100-inch image on the TV screen from a distance of 12 cm. Displaying a full HD 1080p image-resolution and generating up to 1,500 ANSI lumen of brightness, this device by LG was an eye-catcher.
The Fridge Camera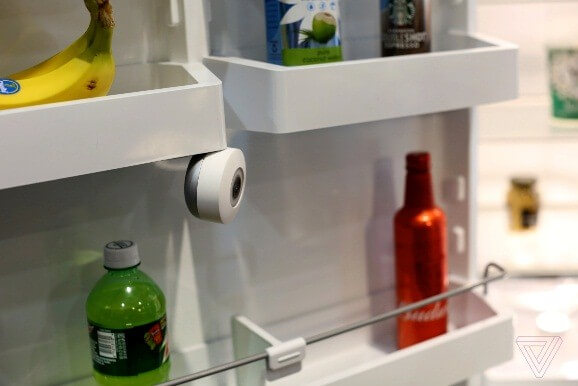 You can no more steal a chocolate from your refrigerator late night when mom is sleeping.
Jokes apart, more than this, this smart fridge is a great way to save time and energy as it notifies you if you're running low on food, veggies, fruits, and can even suggest recipes to prepare out of what's left inside. This can be connected to your smartphone through an app and you are free to take a sneak peek inside your fridge from wherever you are. A WOW innovation!!
The Concept Store- Virtual Reality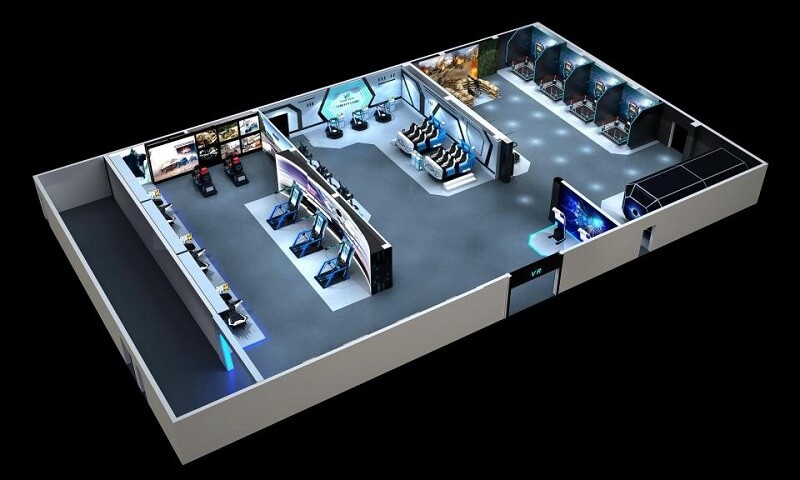 One of the French tech behemoths showcased a setup of Virtual Reality Concept Store, where people can come and get entertained through VR scanners and headsets. As per the company experts, this will help punters to ward off their stress and enjoy a virtual experience in real-time. It's a Matrix 3D concept shop with a number of simulators installed for providing wildest experiences as stress-busters.
And there were many more next-gen gimmicks including connected speakers, male grooming devices, activity trackers, mixed reality at IFA tech fair.