There exists exhilaration when we talk about racing games especially for the ones who like to take the road beauties on their beloved tracks at speeds that can't be matched in real life. The pricey cars which are just out of reach to park in your garage can be experienced by the latest Forza Motorsport 7 that'll surely ignite the hidden racer within you.
What you'll love?
Visuals are a treat for users
Supreme driving experience
Expansive cars, modes and tracks
What you won't?
Loading time is irritating
Aggressive monetization scheme
Loot boxes for new gears
Micro-transactions
Ever since Microsoft announced the launch of Xbox One X, racing game enthusiasts were waiting for this mesmerizing game. With a list of cars and trucks, Forza 7 has on papers, it seems promising to take you on the ride of your life. Here's what it packs within.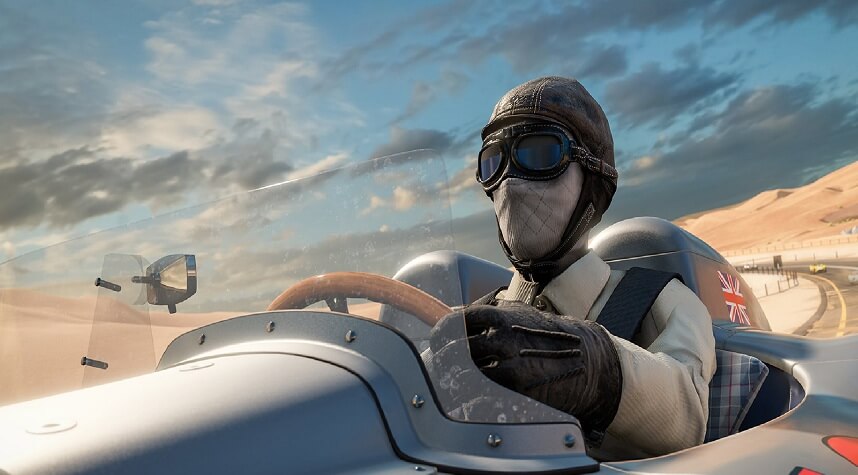 Developed by Turn 10 Studios, Forza Motorsport 7 lets you experience the real-life cars and motors on bonny racing tracks without traffic. The game offers various races and championships, which you, as a rookie are required to go about winning the ultimate round step by step. This means starting from the lowest you need to win championships that helps you earn points and upon reaching a points threshold, you move to the next level. One feature of the game that can be regarded as a smart play by the producers is of homologation. This means your car's parts get homologated prior to every race in order to match your competitors' car upgrades. Fair enough, isn't?
Incorporated weather effects are just overwhelming for a racing enthusiast. From sand effects to rains, every effect is truly admiring. The controls embedded are standard and responsive. The makers did a commendable job in not only building such an amazing game but by keeping it approachable for commoners.
To offer you an impeccable experience from the word go all the included assists are enabled for first time players. However, if you wish you can disable these assists to maneuver your motor manually. Driving without assists is always fun, surely racing geeks would agree with me on this.
If you wish to buy the game then you'll have to download around 50GB of requisite assets to play the game. The additional 50GB high definition assets download is required if you plan to play it on your Xbox One X. Plus, long load times can agitate you at times where you have to wait a lot before it all gets rolling. The issues were detected in the PC version of Forza 7, which we expect that the developers would look into and resolve at the earliest and you can expect a patch coming anytime soon.
Further, embrace yourself for a lot of micro-transactions while you are on the new Forza Motorsport 7 because without it, it'll all be dull for you. There is a handsome upfront cost that you need to incur for playing the game and even if you opt for VIP membership it won't do any good. The membership enables you to double the credit for only 25 races and there's a high probability of you paying more again for the VIP membership. Which is certainly very disappointing.
It would have been a legendary game if micro-transactions and loading times were kept at bay. Nevertheless, it is an awesome simulation racing game with a few limitations- that's all we can say.