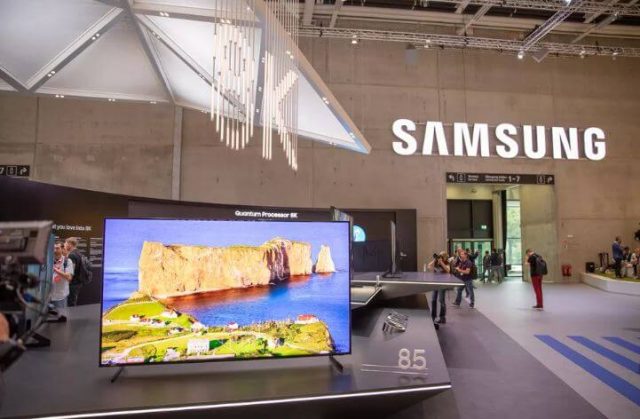 Samsung just unveiled its first 8K TV at the ongoing IFA event. No, it's not the world's first 8K TV- Sharp has been selling them since last year and LG won the race to launch the first 8K OLED TV a day earlier. Though, it would be the first 8K TV to be shipped in the US market and confirms it is indeed the next big thing after 4K displays. At 85-inch, Samsung's offering it is partially smaller than LG's 88-inch but considerably larger than Sharp's 70-inch TV.
8K displays bring super-crisp video-quality that has four times the resolution of 4K displays- a total of 33 million pixels! But there is just one problem- our eyes. The pixels in 4K displays are already so densely packed that we can't detect any further improvement. You may notice some differences if you look very closely but there is a reasonable chance that you won't be watching an 85-inch TV sitting up close. So despite sporting considerable technical improvements, we aren't sure if it's going to capture the market.
The reason for our skepticism is that the television industry is a slow evolving domain that has a history of overestimating and creating hype around unfeasible products. Remember those 3D televisions that were supposed to be sitting in every living room? Well, no company makes them anymore. Samsung's curved TV also met a similar fate within minimal adoption.
But it isn't all gloomy. The advent of 4K displays too faced similar resistance but as its price normalized, consumers started showing interest. Today it accounts for a majority of sales in the large screen television sales. So there is a hope that as these displays get cheaper, they might also penetrate deeper into the market. But there is also a risk- if MiroLEDs- the new technology in displays, go into mass production before a considerable drop, 8K might become one of those technologies that created only hype.
About the cost, Samsung hasn't yet disclosed the price but we are sure it would be placed at around $15K- enough make consumers think twice before purchase.