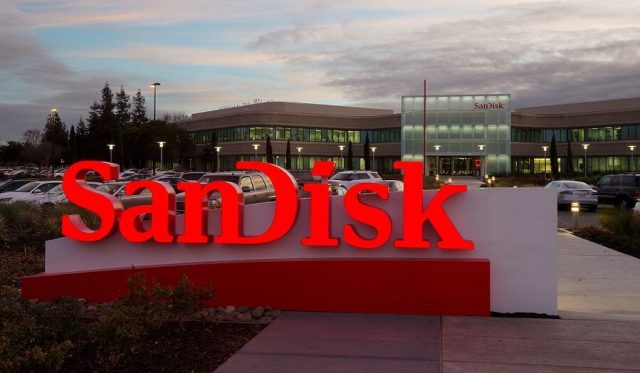 The American mammoth of flash memory products- SanDisk brings to the table a massive 400 GB microSD card to record every memory, your favorite gaming and large-scale entertainment apps that you can keep for many years to come. Yes, it's that huge!!
SanDisk breaks the world record by manufacturing the highest-capacity microSD card for use in mobile devices including smartphones and tablets. It is the Ultra microSDXC UHS-I card that is capable of storing 400 hours of full HD video. The data transfer time is fast like wildfire; the read speed is 100MB/s that's about 1,200 of 5 MB photos per minute and the write speed is 10 MB/s.
This is something faster than a speeding bullet- never ever experienced in any data card and any type of device.
Typically, the data storage card is built for the mobile owners who have a lot of data to store in their devices like high-resolution photos, videos, large-size apps. Living with the fact that every person around is a smartphone user, and because they don't need more of other devices when they have their phone, especially while traveling or out on a family vacation- an expanded storage space is a must-have. This is a sincere effort from SanDisk experts to cater to the mobile-centric lifestyle with trustworthy and high-end storage solutions.
The card is also claimed to load apps faster than any other storage device as the company maintains its legacy to adhere to A1 App Performance Class specification.
"We anticipate that storage needs will only continue to grow as people continue to expect more sophisticated features on their devices and desire higher quality content," said Jeff Janukowicz, SanDisk Research Vice President.
Pushing the boundaries of technology and transforming the ways consumers use their devices, the SanDisk manufacturers have made the card resistant to water, shock, temperature and X-ray proof.
Some of you may feel it's expected from a company like SanDisk that also broke the world record with its 256GB microSD card, which was the fastest of its size. Even though, this 400 GB is a chart-buster.
The Ultra microSDXC UHS-I card comes with a 10-year warranty and is available at $250 on the official SanDisk store online and via retailers like B&H.