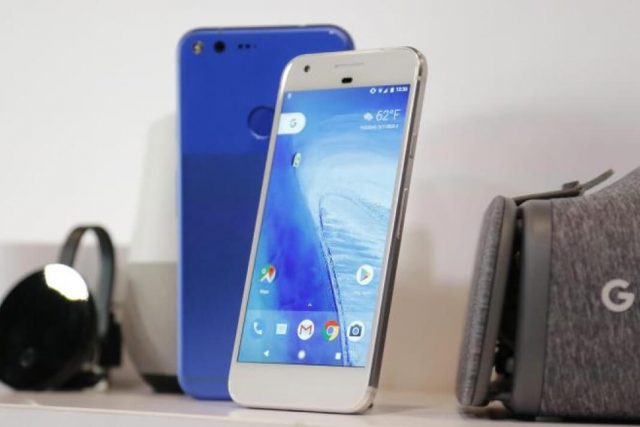 It's been that time of the year when rumors of new smartphones or gadgets start to flood the internet. There are creative designers who anticipate the upcoming while there are others who conceptualize the products that might be released in the near future. With creativity at its best and imagination taking over, the concepts designed are just flawless.
iPhone 8, Galaxy Note 8 and OnePlus 5 are some of the smartphones that are awaited to get unleashed later this year. Out of which, there are plenty videos on YouTube about iPhone 8 concepts and renderings of the other two mentioned above. So, it's not a surprise to have another breathtaking mockup doing rounds over the internet, which is of Pixel's sibling (regarded as Google Pixel 2).
Undoubtedly the mockup is jaw-dropping created by a YouTube channel, Concept Creator that also shared a concept video of Samsung Galaxy Note 8 recently. Although, there is not much available for designers to work with other than some code names from Google and a confirmation of the new phone to see the light of the day this fall. Working around the rumors, keeping the predecessor in mind and competitors too, designers vision the next-gen Pixel in the most desirable way.
The visionary video reveals that the upcoming Pixel 2 would feature a dual camera setup on both, rear as well as the front. Wonder if the tech giant thinks that way and levitates the camera performance of the original Pixel series. The dual camera setup is a trend this year as more and more smartphone manufacturers are focusing on including the same in their upcoming smartphones. It won't surprise us if Google follows the same trend as well.
But imagine Pixel 2 with dual lens rear and front cameras, goosebumps already. It would certainly spice up the market taking the competition to an altogether new level. Full-screen design with an OLED display just like the predecessor can also be on cards. A few months back, Google confirmed the fall launch of Pixel 2 (tentative name) along with a premium price tag. This is what is known or can be anticipated about the new release at this point in time.
What exactly does Google plan to do with the new Pixel 2 remains unfolded? All we can do is wait for the official announcement from the company officials or an official teaser, which can give a better idea of what it has in store for us.