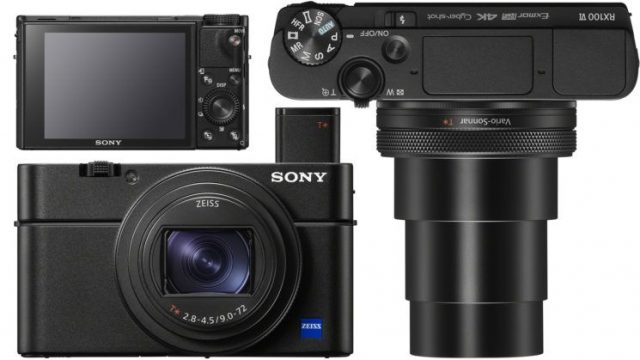 Sony's RX100 series has been one of the best point-and-shoot cameras in the market for past few years and is also on our recommended list of best vlogging cameras. Now the camera has been updated for the sixth consecutive year and aptly named RX100 VI. The compact shooter as always looks slims and feels study as no cosmetic changes have been made on the device. Under the hood, there is plenty to watch out for but at the same time, some disappointments remain as is.
If we talk about the upgrades, the new zoom lens is definitely an eye-popper. The 24-70mm lens on the RX100 V is replaced by a massive 24-200mm lens, which implies that it is now more suitable for taking medium-range shots- like at stage event. Another notable upgrade is that the OLED viewfinder is now touch-enabled and adds to the convenience of clicking pictures. The camera is now also capable of recording HDR videos and Sony claims it has made improvements in optical image stabilization and that the performance has almost doubled.
See More: Top 5 DSLR Cameras under 30000 in India 2018
Not all updates, however, are for better. The camera's aperture has been downgraded from f/1.8-2.8 to f/2.8-4.5 that may deteriorate the quality of pictures but the company claims it has made enough improvements in other areas to offset that change. Even if that's true, there are still two major disappointments with the camera. One, it still lacks a microphone port- a staple for vloggers. Second, the device has been steeply priced at $1,150. At a time when smartphone cameras are increasingly getting better, it makes little sense to spend such dollars on a compact camera. Yes, it will shoot better pictures than you can shoot from your smartphone, but it is probably $1,150 worth of better pictures.
All the other specs remain largely the same. It still has a 20.1MP resolution and is capable of shooting 4K videos with full pixel readout. The camera has 315 phase-detect autofocus points and shoots at 24fps. There is also a high-speed filming mode that captures videos at an impressive 960fps. So, if you are looking for a compact point-and-shooter, it still is one of the best available in the market, though at a higher price.