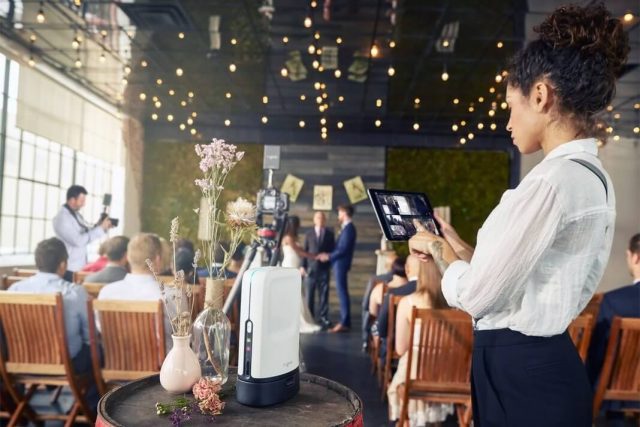 As the internet takes the center stage for people to express opinions and share their experiences, video- being a strong tool of communication, is bound to play a vital role. Expected to consume over 80% of the total internet bandwidth by 2019, videos are now not just limited to professional YouTube channels, but common users are also actively live streaming their interests through a variety of social platforms including Facebook.
However, While a simple video captured from a phone is enough for any casual user, it is not nearly enough for professional or semi-professional purposes. For instance, it is okay for a person to post the video of his/her birthday celebration captured from a single camera, but it will seem absolutely crude, even embarrassing for an organization to post such videos of any event.
To fill that missing gap and tap into such an exploding market, Sling has introduced a new product- SlingStudio, that helps capture an event through multiple cameras to create highly professional-looking and sophisticated videos. If you have ever seen a professional video production setup, you are likely to know the high complexity and costs they bring, but a look at SlingStudio will assure that it suffers from none of those flaws.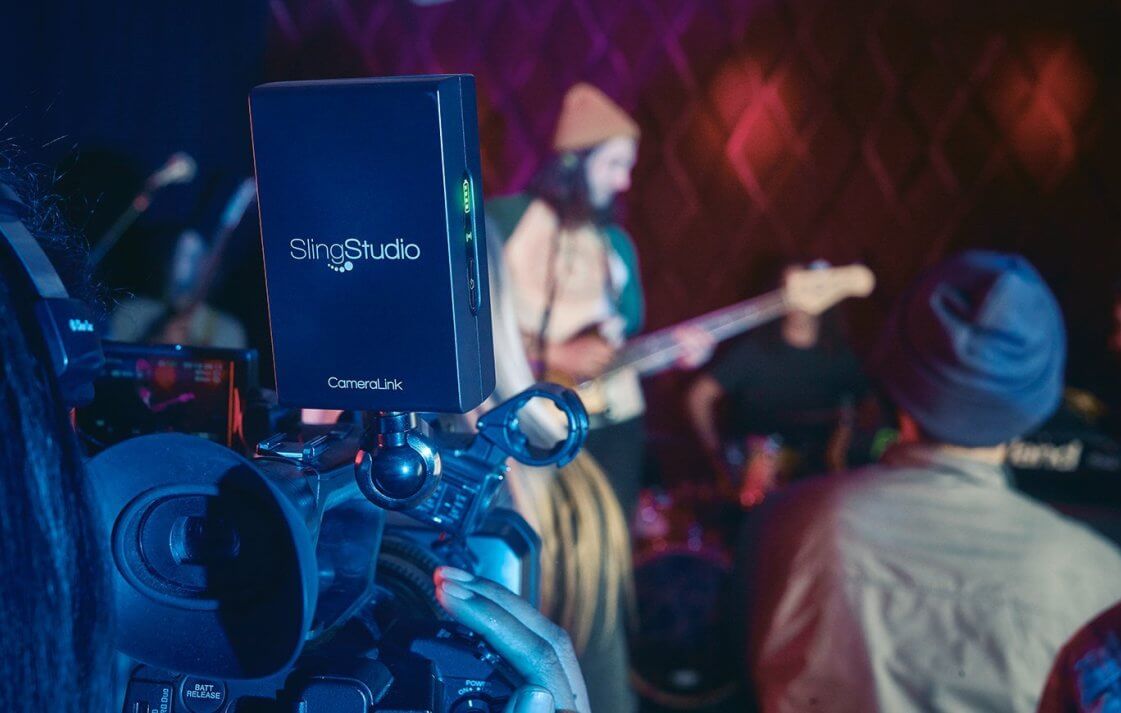 Mainly targeting small organizations like schools, offices, small setups, it can also come handy for capturing family events, video blogs, and much more.
Design
One of the key highlights of SlingStudio is its simplicity and sleek design. The heart of the whole system is a portable 1.43 pounds SlingStudio hub that collects and synchronizes all video sources. It also has two other components- 1. a camera link to send live feeds from DSLRs and video cameras 2. a portable battery with a backup of up to 3 hours to cover outdoor locations. The entire system is managed by a simple app available for iOS.
Features
This is where things really get exciting, SlingStudio can manage simultaneous video streams from up to ten devices at a time. All you are required to do is to connect your smartphones and cameras through a wireless hub and you are ready to shoot from all angles.
You can either simply record the video to be processed later or you can live stream and switch between the frames through the app. Also, if you are on an unreliable network, it comes with the capability to connect to an ISP Wi-Fi hotspot to boost the speed and ensure a seamless broadcast.
Other important features include a port for connecting an external monitor, a master clock to sync audio-video and USB 3.0 and USB-C ports to easily transfer multimedia files to any external storage.
For more tech-savvy users:
Its recording ability is limited to 1080p/60FPS videos at 30Mbps.
The live streams can be generated for 1080p/60Fps videos at 8 Mbps
The HDMI input port can be used to import additional video sources, while the output port of the same type can be used for previews or connecting other audio mixing equipment.
Final Words
Coming from a company that has made its mark in video streaming industry, SlingStudio is definitely a stimulating product in a category that hasn't evolved yet. While it makes multi-camera video capturing a buzz and it surely will gain the early-movers advantage in the segment, it can't really be called a perfect product.
The two improvements that can be expected from its next version are the support for 4k videos and reducing the current latency of 1.5 sec, which puts a barrier to it being used for live concerts.
Overall, for $999, the product is a decent purchase and keeps all the promises it makes.