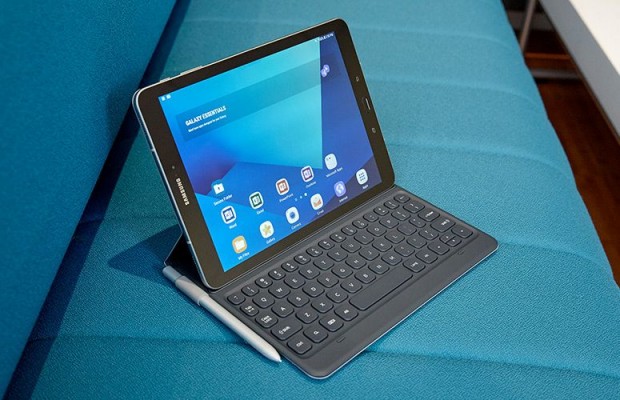 The tab market has been on a sliding slope for quite a while with most of the companies simply leaving the domain due to shrinking market and user interest. Depending on where you stand this is both a bad and good news. Bad because customers no longer have a large number of options as they do for smartphones and good because it is more feasible if a small market is served by a small number of quality products. While Apple holds that beacon in iOS segment, it is Samsung in Android domain. And recently when its upcoming Tab S4 was certified by Wifi Alliance, it became clear that the company is on track to match those expectations.
Now we have a new update- the Tab has gained Bluetooth certification as well. It will be coming out with Bluetooth 5.0- not exactly big leak but much can be inferred from it. As a matter of fact, Bluetooth 5.0 is supported by Snapdragon 835 SoC and above only. This means the device will be powered by either 835 or 845 chipsets or a parallel Exynos variant. Whichever the case, you can rest assured that it will be a performance beast. If we speculate further, it will have at least 4GB of RAM (the chipset supports up to 8GB but 4GB has been the norm) and most probably 64GB of internal storage going by past trends.
It may also come in two separate LTE and WiFi variants but nothing can be predicted about it with certainty yet. if you are willing to drive into wild speculations, a benchmark leak a few months ago spotted a Samsung tab with a 10.5-inch display of 2560 x 1600 resolution, 12MP rear camera and 7MP on the front. We can't say it is Tab S4 but given the thin lineup tablets that Samsung has, it most probably is. In any case, we will know for sure only after the device gets an official launch.
If the company sticks to its release cycle, the Tab S4 may be unveiled sometime in July. We will try to keep you posted as new leaks pour in or the existing ones are confirmed.