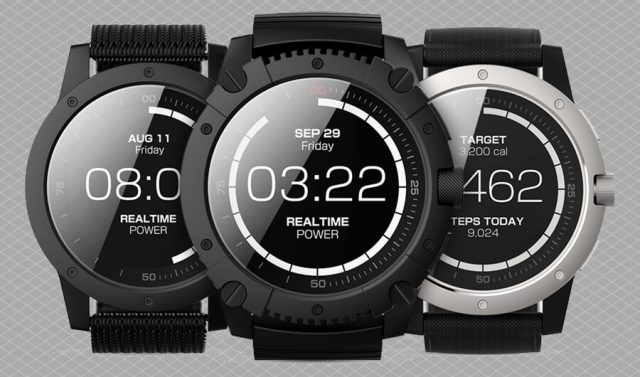 As much as smartwatches are a product inspired by science fiction movies, they haven't been able to capture the expected level of success in the real world. One of the prime reasons is that watches are generally perceived to be a passive gadget and the prospect of charging them frequently do not appeal the users much.
We have a solution now- a smartwatch that you never have to charge. Seriously! Here comes the PowerWatch– a watch that is powered by the heat of your body and remains charged as long as your nerves tick. This startup company that claims to have pioneered a thermal design and advanced thermoelectric generators that are highly efficient at capturing the heat from the small form-factor to charge the watch's internal battery. Speaking of the design, it has a big black-and-white dial that will count your steps and calories, track sleep, and of course, show you the right time That's pretty much it.
But one thing that disappoints is the price- $169 is too much for an average-looking smartwatch like this.
Similar Post: LunaR: World's First Solar-Powered Smartwatch is a Good Bet
Moreover, if you'll dig deep down, you may notice that there is a battery inside, and it will require replacement in around every six months. So technically, it won't go forever without requiring your attention, which in turn, questions the core concept of the watch itself. After all, there are already wearables in the market with similar features that clock over a month on a single charge.
The company though promises to add a color display and other features like heart-rate monitor or GPS in future versions, the device, for now, feels a bit outdated except for the new technology that has yet to prove its potential. Nonetheless, if you would like to get your hands on this new powerful device, the shipping has already begun, and you can order one for yourself from their official portal.
Similar Post: The New Fitbit Ionic Smartwatch: Review and Key Smart Features