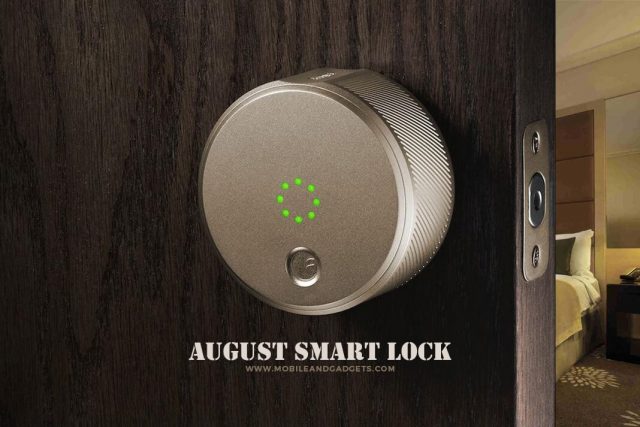 It's time to say Goodbye to your traditional old door hardware and upgrade to modern mechanics. The gadgets are becoming smart so do the hardware. Meet the new August Smart Lock that converts deadbolt into a smart lock without requiring a major revamp of the existing setup.
Available at a price tag of $229, this device is skillful. It transforms your smartphone into a smart key that enables you to lock and unlock doors, to keep a track of who comes and goes- all with a tap on that smart screen of yours. It's incredible in every sense. It supports all the available voice assistants including Apples' Siri, Google Assistant and Amazon Alexa enabling you to lock and unlock doors through them. All you need to do is ask your assistant to do the needful.
Exploring the new smart lock
The foremost advantage of installing the August Smart Lock is that it hardly requires time to get started. You do not need to remove or replace your existing locking setup. You do not need to buy a new set of keys. Also, you do not need to alter your home's aesthetics.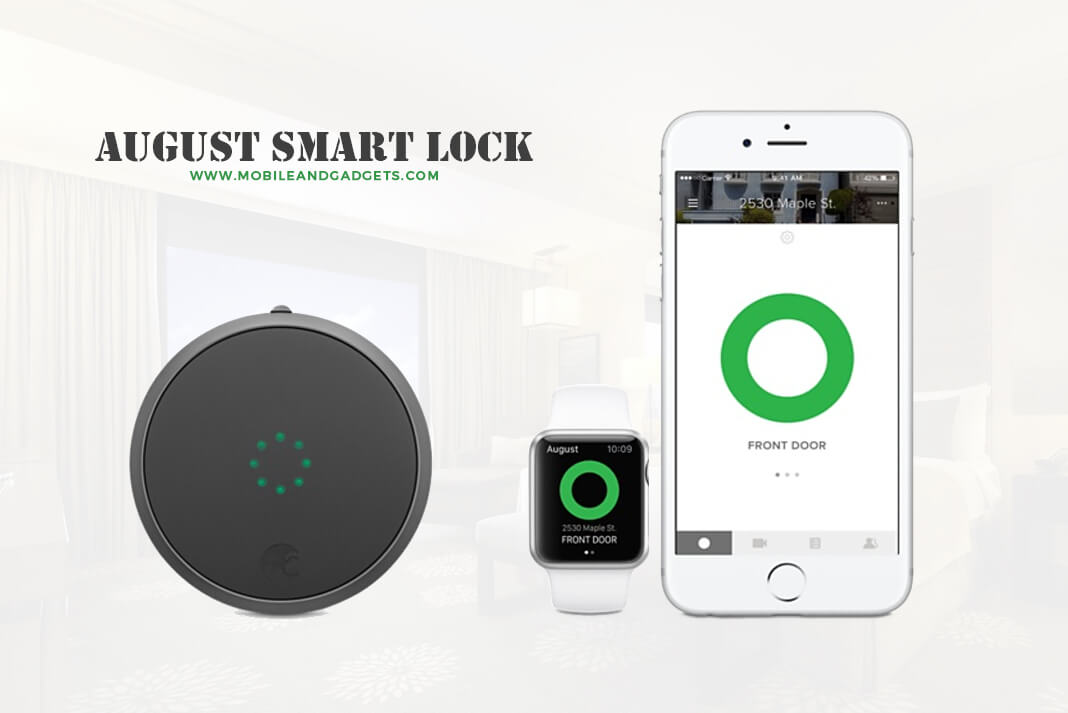 Installing this smart lock is extremely easy and quick. All it takes to install is a little less than 15 minutes. It is built with a superfine material and matches with almost every door's hardware, thanks to its neutral color scheme.
The box contains one Aluminum smart lock, four AA batteries, three mounting plates and three color-coded deadbolt adapters. You can attach the mounting plate, put in place the compatible deadbolt adaptor and clamp the smart August lock- unlock the awesomeness basically. As per the company, most deadbolts are compatible with at least one of the stock adaptors, but you should ensure if yours is in the exception list.
How does it work?
Once the physical setup is done, download the August app, which is available on Android as well as iOS. You need to setup an account, install the prescribed batteries and you are ready to go. To issue lock and unlock commands to the system, you need to be within 10-15 feet distance else you'd require having the August Connect installed for remote access. The August Connect acts as a Wi-Fi bridge enabling you to lock and unlock your home's doors remotely. Additionally, you can keep a track of who enters and leaves your home via push notifications send to your smartphone by the app.
Is it worth owning the August Smart Lock?
Nothing is perfect and you could find flaws in this smart lock as well. The security aspect is what leaves us with raised eyebrows. Hackers being capable and tuned with modern techniques can easily break through these types of locks.
Technology comes with advantages but does embracing it with every single hardware that we use in our daily lives, make sense?
Also, the price $229, which is quite high considering the ease and usefulness it adds to our lifestyle. We could spend such a hefty amount on the things or services that actually matter and can skip spending on such a mechanism.
However, the case is different here or you can say there are always two sides of the same coin. When tried, used and tested, it turned out to be exceptionally useful especially when you need to rush to your office in the morning and have little time locking the doors up or when you got to take your pup for a quick stroll down the road or when you need to go on short excursions around your home. Because carrying those mess of keys is annoying.
It is reliable, solid and behaves exactly in the manner it should, unlike some other smart locks which mysteriously unlock themselves at random times. No discrepancies were encountered either in the app or in the physical hardware. It worked smoothly with assistants like Siri, Amazon Alexa and Google's Assistant.
Final thoughts
The August Smart Lock is slightly overpriced but certainly worth a penny. It is a useful product if you want to add some smarts or upgrade the security quotient of your home. It is sleek, smart, flexible, reliable and easy-to-install.