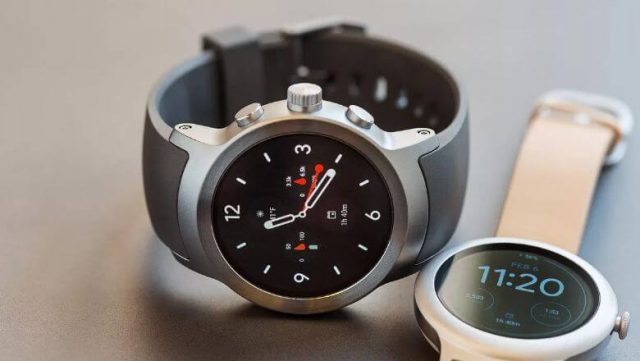 Smart watches have now been around for quite a while but despite much hype and coverage hasn't been able to convert those into sales figures. But after a few sluggish years, the segment is regaining its momentum with Android overhauling its WearOS platform and many manufacturers coming out with new devices to run it. The latest in the list is South Korean giant LG. In its recent filing for patents, the company has disclosed the name of its upcoming smart watch and it's quite meaningful.
Called "LIBRE", which is a French term for "free or liberated", the smartwatch with LTE connectivity is definitely going to be a standalone watch- much like the latest Apple Watch. And because the dependence on smartphones had been a major roadblock to wide adoption of smart watches, this move definitely makes a sense not just for the company but also the direction in which the entire smart watch segment is moving.
Earlier there were rumors of the company working on 2 new smart watches, which seems plausible as LG has previously launched two different gadgets to cater to different categories of consumers. As far as the device in question- Libre goes, it seems to be the high-end model with all the features and ability to work independently from smartphones.
Also there were rumors of an LG smart watch codenamed 'LG Watch Timepiece', which we believe will be the toned-down version and work by paring with smartphones. Not many details are yet known about this watch but it seems almost certain that both of them have the same launch event. Additionally, there have also been rumors of Qualcomm working on a new chipset for smart watches- Snapdragon Wear 3100, which may be the platform powering both the watches. And given that LG earlierembraced Android's ecosystem and Android Wear has recently been revamped into WearOS, we can expect both of them to be running the same operating system.
As for the price and exact launch dates, there aren't any solid details at this point but IFA 2018 seems like a plausible launch event that LG might consider. We will keep you posted as new information leaks out.