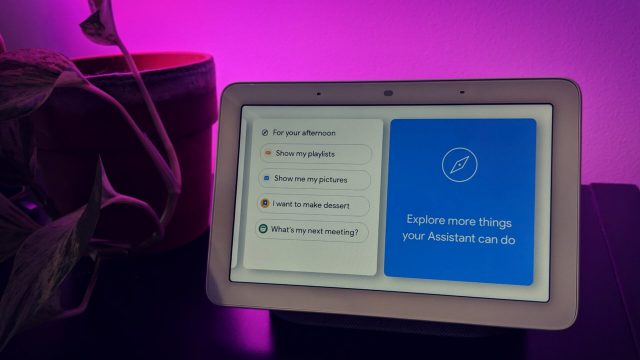 Amazon's Echo Show is now in its second generation and has been positively received by most. But unlike its predecessor that largely ran unopposed, it has now a worthy contender- Google Home Hub, the latest launch of Google. If you don't already know, just like Echo and Home are speakers with built-in digital assistants Alexa and Google Assistant, Echo Show and Google Home Hub are kind of speaker plus display with those same assistants.
Google Home Hub Design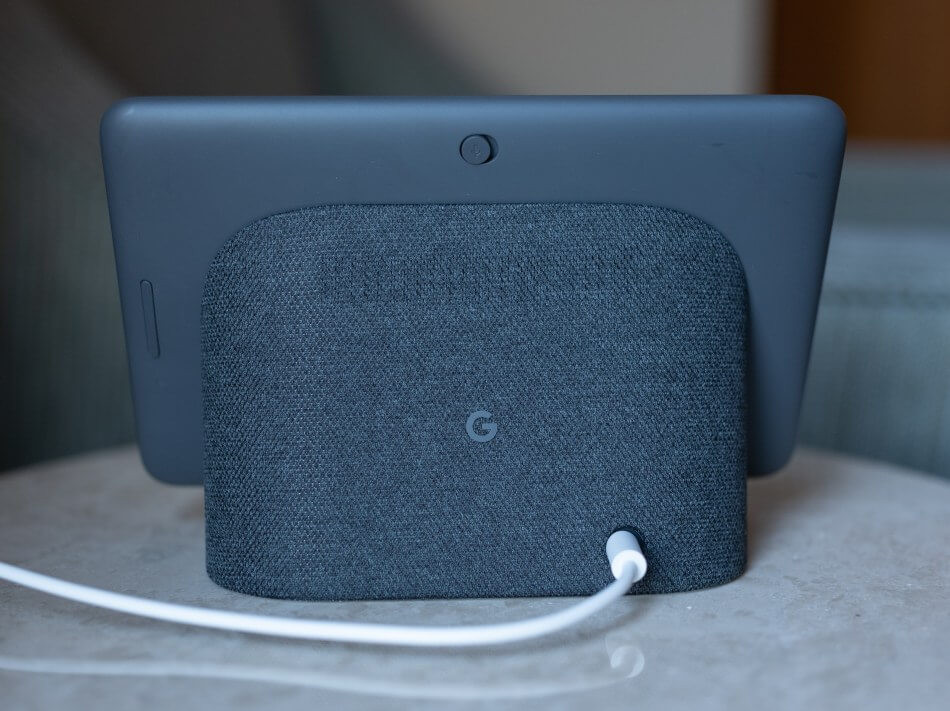 Sporting a 7-inch display, one can easily mistake the new Google Home Hub to be any casual tablet. In fact, unless you see it on the stand, it by no means looks like a smart gadget. The form-factor however, is quite small as compared to its peers that help it easily fit in most places. Available in four exquisite color options- chalk, charcoal, aqua and sand, you can easily find one that matches your interior.
Google Home Hub Features
Broadly speaking, the utility of Home Hub can be categorized into two parts- active and passive usage. By active usage we mean you can watch YouTube videos or even live TV on the device. Though a 7-inch screen doesn't exactly makes for an ideal bingeing device, but you can certainly use it to watch recipes or news while in the kitchen. The device also has tons of options for music streaming and can sync your accounts from Google Play Music, Pandora, and Spotify. You can also use to pair other smart speakers in your home. Though the device doesn't have a camera, you can still use it for video calling- meaning you can see the other person but they can't see you.
Apart from these active usages, the Google Home Hub also serves two other passive tasks. First, as the name suggests, the device acts as the hub of all the smart devices in your home. For instance, you can connect your smart speaker, smart lights, smart security cameras, smart door locks, and more. All these devices then can be controlled and monitored centrally. Want to see which lights are on? Or who's at the door? Want to quickly turn off lights and lock the door? Well, all you need to do is ask your Google Assistant.
Secondly, the 7-inch display makes a perfect digital frame for your photos. The device automatically syncs with your Google Photos account and creates custom albums which you can choose to put on display when you are not actively using the device.
Overall, the mighty Google Assistant makes the devices quite useful and is far from a mere gimmick. At $150, Google has been quite aggressive when compared to the $230 price tag of Echo Show and certainly delivers more value for money. Unless you already fall into Alexa's ecosystem, we highly suggest this device to be the hub of your smart home.