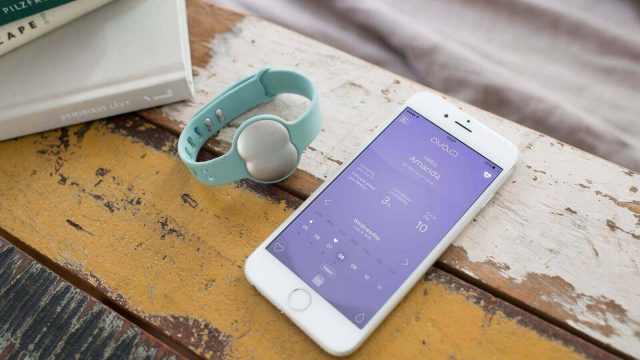 Making babies is a bit like pulling off a stunt. You either do it mistakenly or it can take a lot of patience, practice, precise timing, and a pound of luck. There are couples who even after years of trying everything still fail and have to resort to IVF. Smartphones these days seem to be a one-stop-solution for virtually all kinds of problems and as it turns out, helping make babies too isn't out of its domain.
Yes, you can actually use smartphones and mobile apps for making babies, or to be more precise, make the process more informed- reducing chances of failures.
For women
Female anatomy is much more intricate than males and it becomes even more erratic during fertility. While marking calenders or using similar apps is generally used to keep track of the mensural cycle and find the fertile days to conceive, it is at best helpful for only those women having normal periods.
If the ovulation cycle gets off-track even for a day or two, all the calculation for the month goes in for a toss. And given that they are oozing with different hormones during that period, the cycle does go off track.
A Wristband
Like any fitness tracker, Ava is a wristband that collects data like heart rate, breathing pattern, skin temperature, heat loss, body temperature during sleep, among others and the corresponding app predicts the most feasible fertility window. Priced at $249, it is the perfect gadget for those who want something more reliable than marking calendars.
A Disk Under The Mattress
For those looking to discretely track their periods, EarlySense Percept is a disk that users can put under their mattress that will help by tracking their heart rate variations and breathing patterns, predicts the ovulation period and corresponding six-day fertility window that they can use. They can get this disk at $199.
A Digital Stick
Though not perfect, peeing-on-a-stick remains the most widely used and convenient way to test pregnancy. Mira Fertility refines the same process to tell women more about their ovulation. The device comes with a disposable wand (on which to pee) and the analyzer detects the level of luteinizing hormone (LH) – the one that triggers ovulation. The corresponding smartphone app then informs users when ovulation is about to happen and also tells them the percentage chance of getting pregnant on each particular day. The device isn't yet available for purchase but you can reserve yours or check its launch status here.
For Men
When any couple fails to conceive a child and seeks medical help, it is normally women who are tested. But various studies have found that in around 30-50% of cases, the fault lies in men. And if they go ahead for a test, the process is quite crude and even gross. They have to walk in a lab, ejaculate in a test tube and come back later for the results. But now owing to the help of available gadgets, they do not have to walk into a lab and can perform both those tasks at home. Two of such FDA-approved devices are:
Yo Sperm Test
It is a testing kit that comes with a smartphone-attachment, meant to turn the smartphone camera into a kind of microscope. The users have to take a sample of their semen, add some mixing agent, put it in the attachment, and attach it to the smartphone. They can then see their sperms floating in real-time and the corresponding app informs about the sperm concentration levels. You can buy the kit for $60 that can perform 2 tests.
The Trak
It is kind of a small centrifuge where users put their semen sample, it does its rotation, and the corresponding app informs about whether sperm count is within a healthy range. Costing $200 for 4 tests, it is a great tool that not only offers medical tests but also appropriate suggestions.
The men are arguably at a major advantage here. While women have to track their biology (ovulation) and adjust accordingly, men can actually change their biology (sperm count) through lifestyle and diet changes.
Closing Remarks
While these gadgets certainly offer deeper insights into one's reproductive health, they possibly match professional help. But still, given their ease of usage and cited accuracy, they can be a great tool for initial screening before a couple decides to get medical help.