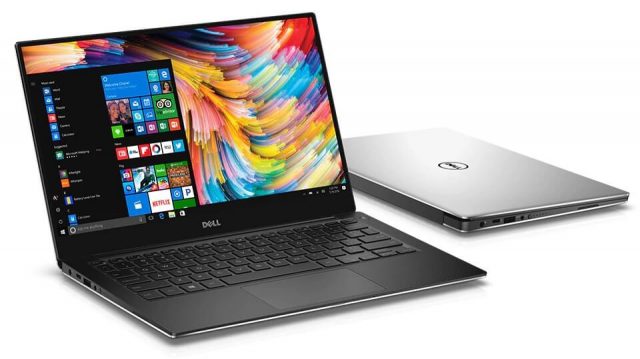 With their eyes on upcoming CES, most of the consumer electronics companies are busy updating their catalog and Dell is no exception. It is set to reveal a completely redesigned version of one of its most popular laptops- Dell XPS 13. Since the model has been around since 2015 and has received hardware upgrades at regular intervals, an aesthetic overhaul was long overdue.
The most notable aspect of the new design is the material it uses- woven glass fiber, the first in any laptop. It makes the device strain-resistant and has cooling properties to ensure that it doesn't depreciate over time and the heat is dissipated uniformly.
As for the form-factor, XPS now weights 1.22Kg, which is 90g lighter 3.4mm thinner than its previous version- a small but notable change. The placement of the camera is also changed and now sits at the center of the bottom bezel.
As far as the features go, the monitor has been upgraded to higher 3840 X 2160 resolution display sporting 4K and UHD as compared to QHD in the earlier model. The two USB 3.0 ports in the previous version have been dropped to include three USB-C ports on the latest Dell XPS 13 and you will not find an SD card reader anymore because it has been swapped for a microSD card reader.
The battery life also has received a significant boost and will now last for around 20 hours on FHD and 11 hours on UHD on a single charge- claimed by the company to be the best in its class. Available in while and white-gold colors, the latest Dell XPS comes with a price tag of $999 for the standard edition and $949 for the Ubuntu-based system with Linux pre-loaded.
If you don't know yet, XPS 13 is powered by 8th generation Intel processors ranging from i5 to i7. All of the four available configurations house the same 8GB RAM and 256GB SSD.
Related: Best Laptops to Buy in 2018