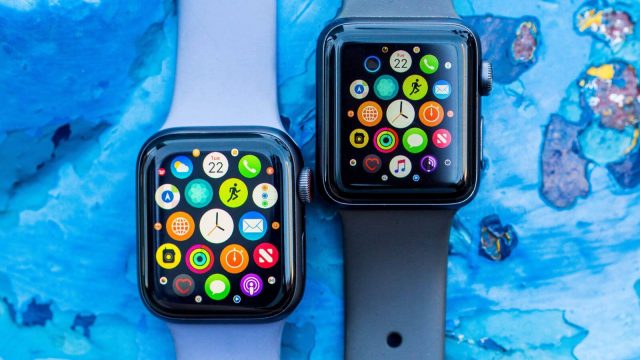 Until just a few years ago, the best advice for purchasing a new gadget was- "get the latest one". But as devices get better with successive updates and refinements, the gap- in terms of quality and features, between consecutive versions is getting narrower by the day. In fact, many times it's not the latest generation but devices of the preceding generation that offer the best value proposition.
See More: Apple Watch vs. Galaxy Watch
The best example of this shifting paradigm can be seen in the case of Apple watch. Don't get us wrong, Apple Watch Series 4 is an excellent device- one of the best on the market but on the other hand, Apple Watch Series 3 despite being over a year old, still makes an appealing purchase. Let's try a direct comparison of Apple Watch Series 4 vs. Series 3 to better reflect what we are talking about:
Design
Though both the watches carry the same basic design ethos- square dial with rounded edges, the Watch Series 4 has much larger display owing to its narrower bezels. This means more real estate for all the apps you would use, thus converting into a better user experience. Also, there are subtle design changes in the placement of the heart rate sensor or the new ECG feature.
On the style front though, the bands are still the same and overall aesthetics hasn't changed much.
Hardware
Apple Watch Series 4 is powered by a new 64-bit chipset called S4. It is claimed to twice as fast as the previous processor but that's a jump only for paper. Since these watches don't really run any heavy applications, you would feel both of them work just as smooth. Also, both the watches run the latest WatchOS 5 that means the user experience and most of the software related too remains uniform.
The differences
Overall, there two key factors that might compel you to go for Watch Series 4. First, it offers a longer battery life. Though the exact difference might vary upon usage but Series 4 on average, runs almost 50% longer. Second, Series 4 comes with a few exclusive health-related features. It has an FCC-certified EKG monitor and fall detection feature.
Value proposition
As you may have noticed, the Watch Series 4 is better than Series 3 in almost every regard but the question remains if those added features are worth the extra $130? If you really want an integrated EKG monitor or are purchasing this watch for your elderly, the answer might be yes! In that case, you should go ahead with Apple Watch Series 4. But for the casual users, Series 3 delivers all that you would expect from a good watch and thus remain an appealing option.