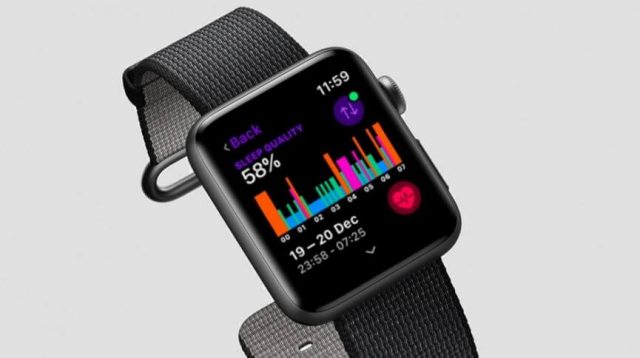 Apple was highly anticipated to launch its new Watch Series 4 at its WWDC 2018 event that concluded in June. While it was disappointing to have no mention of its new Watch, speculations are again gaining steam as its September event nears. If you too are one of those waiting for the new Apple Watch, here are some of the highlights of the upcoming gadget:
Apple Watch Series 4 Design
For the last three launches, the design of Apple Watch has remained largely the same with few minor touches. And while there is no confirmation or even a solid leak to support, there is a popular theory floating around these days- Apple takes a radical design leap after 3 years. To substantiate the claim, iPhone 6 was radically different in design from its predecessor that continued for three release cycles (iPhone 6, 7, & 8) until iPhone X came along.
If you believe the theory, the Apple Watch Series 4 might come with a circular dial- a form-factor with a traditional watch appeal but as many Android smartwatches have shown, has an inconsistent interface. Now if Apple does decide to take this design leap, we really expect them to use their tight grip on both hardware and software to create a seamless interface. Another notable design change would be a shift from the physical button to Haptic Solid-State buttons. The display most likely would also get larger with lesser bezels.
Apple Watch Series 4 Features
Even in terms of features, the Apple Watch series has been quite conservative with few updates in any new version. The last release- Apple Watch Series 3, for instance, had only one key update- cellular support. Because the upcoming Watch Series 4 is expected to be a major overhaul, it will pack many new features. From improved display and antenna to a bunch of new health sensors, there is a lot on the line. There are, however, two new features that have been doing the rounds and if true, would be the first for any smartwatch.
First, the Watch is said to have a camera. Whether it is for video calls or some AR trick, we don't know it yet. If  Apple's FaceID and AR is to be emphasized in recent days, it is likely to be used for both. Then there are the rumors of the new Watch having gesture controls. This would be relatively easier as the Watch already houses a whole range of sensors.
Apple Watch Series 4 Release Date
As is the case with Apple devices, there is no confirmed date before it is actually launched. But if we take some cues from history, we may have a plausible launch window sometime soon. Except for the first gen, all other Apple Watches have been released in September and given Apple has an even line up in early September, that's when we expect the device to be unveiled.