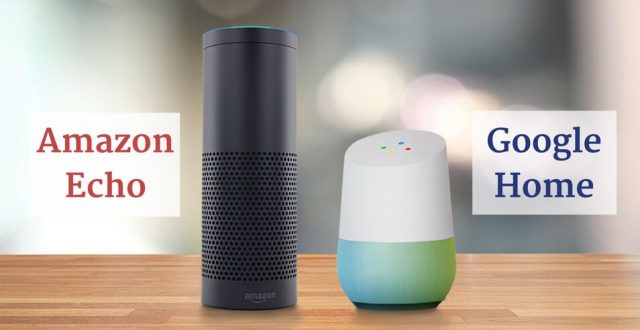 After losing out on smartphone phenomena, Amazon was quick to improvise and like it had previously done with Kindle, created an entirely new domain of gadgets– smart home speakers. Its Echo device was just like any regular Bluetooth speaker except for the fact that it housed an AI assistant- Alexa with a range of skills that continue to expand to this day. The device was an instant success and prompted competitors across the tech industry to launch their own set of smart speakers, the closest to get till now has been Google Home.
So, if you are out in the market, let's compare Amazon Echo vs Google Home which should you buy.
Amazon Echo
As mentioned, Echo is the device that virtually created the entire segment of smart home speakers and has been consistently upgraded with new features. Currently, apart from playing music, it has more than 10,000 skills ranging from calling an Uber to ordering a pizza to reading out recipes to controlling other smart gadgets in your home and much more. Also, if you are a prime member at Amazon, you can repeat your last order and stream music through voice commands. Priced at $100, the device is also a bit affordable.
Similar Post: Amazon Just Came Out With 6 New Gadgets and All of Them are Below $150
Google Home
To put it simply, Google is catching on here. Google Home is arguably capable of doing fewer things than Echo but its excellence over search, voice-control, and AI assistant, offers it a certain edge. It helps you manage multiple accounts, calendar and forecast the conditions of your commute through Google Maps. Plus, it is generally more accurate at offering answers to all your questions. The biggest advancement, however, is not its capabilities but the sound quality that is much better than Echo. Priced at $130, it's also a bit expensive than Amazon Echo.
Similar Post: UE Megaboom: The Waterproof Wireless Speaker Launched in India
The verdict
At this point, it's fairly clear that Echo is a better device in this category than Home and it should be a no-brainer for you to make the choice. The only case that you should opt for Home is that you aren't such a tech enthusiast and are buying a smart speaker just for the taste of it and will be primarily using the device just as a speaker.