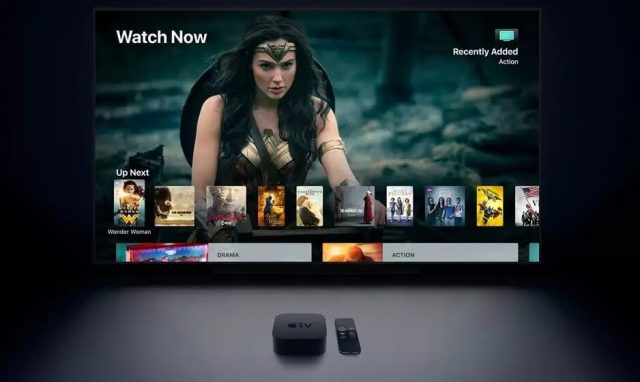 Most of us still don't know what 4K is. Right? This is not because we are technologically lagging but because of the fact that TV companies prefer to keep you away from this news.
But why? This is because 4K is the viewing technology that offers 4-times pixels in the same space as compared to HDTV. And this is not visible by human eyes from a normal seating distance on a standard TV set. But, that's not the reason in itself.
The immediate hidden reason about why they hide out this from you is that not a single Television Network or a Cable Service Provider broadcasts anything in 4K.
And they wanted HDR to first become a common thing among users. As without HDR TV sets, you are not able to watch the 4K definition.
Well, that's not the story anymore, as now you have enough HDRs being used in the households and 4K should be promoted widely anytime soon.
And if you want to watch something in 4K, you have to buy a Blu-ray player supporting the screening format or stream it online. Apparently, in the last few months, all leading streaming boxes have been re-introduced in their new versions supporting 4K HDR.
We have the top services here – Netflix (NFLX), Amazon (AMZN), Hulu, iTunes (AAPL), Google Play (GOOG, GOOGL), Vudu, and YouTube.
Coming to the top 4K streaming boxes. Let's see how they stand against each other and which one should you buy.
Let's first compare them on the basis of prices – Apple TV comes at $180, Roku Streaming Stick+ can be bought for $70, the Google Chromecast Ultra 4K is priced at $70 and the Amazon Fire TV with 4K Ultra HD is at $70.
They are all designed in black plastic and plugged into your TV's HDMI input jacks. While most of them come with a remote control, a few have smartphone apps to help you connect and operate. So, that's a drawback, as you have to depend on your phone to get it going.
The dimensions are – For Apple TV its 3.9 x 3.9 x 1.4, for Chromecast Ultra its 2.29 x 2.29 x 0.53, for Amazon fire its 4.5 x 4.5 x 0.7 and for Roku Ultra its 4.9 x 4.9 x 0.85.
Storage capacity of Apple TV is 3GB RAM and 32GB, 64GB Internal Storage. Amazon Fire comes with a 2GB RAM and 8 GB Internal Storage. For Chromecast Ultra and Roku, it is still unannounced.
Talking of the power, Apple TV 4K stands at the top with its beastly A10X system-on-chip. It is the one that powers iPad Pro and is really advanced and fast. You don't get this much power with other streaming boxes.
Coming on to the voice features, both the Apple TV 4K and Roku Ultra support voice search and controls through microphones. But, again if you look into the quality and scope of search offered, then Apple leads the pack with Siri. Here, the Google Assistant seems as powerful as Siri, but again the device dependency for Chromecast is there, which makes it less feasible to go with.
If we talk about compatibility, they all support all major services. So, you don't have much to compare here.
So, in all, as of now, Apple TV looks more powerful and resourceful as a device. But again, it is double the price than others. So, if you are ready to pay those extra chips for those higher quality references, it's all worth it. Otherwise, as the other option, you can go with Amazon Ultra as it is the first best choice to go with if you want to spend less. Also, it is out with all the specs which makes it more dependable as a choice. Like for example, it is the only option after Apple to come out with processor details (MediaTek processor – quad-core, 2 GHz) and information on services supported (Netflix, HBO, Amazon Prime Video, Hulu, Spotify, ESPN, etc.).
If you have some time, you can wait for other options to come up and allow you to do a better comparison to help you make best decision buying your 4K streaming box.