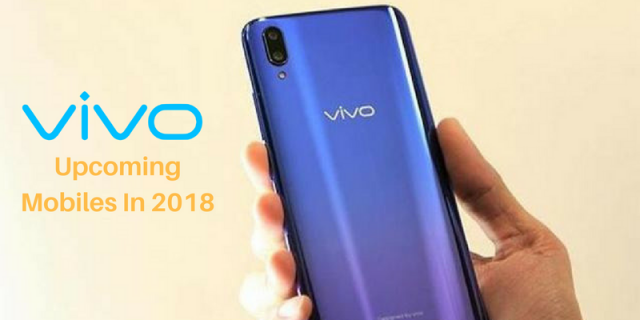 Vivo- a Chinese smartphone maker that few would recognize in West, is one of the largest phone vendors in its home market and recently in India. Largely focused in low and mid-range phones, the company has built its brand upon the promise of offering excellent value for money not just in terms of core specs but appealing designs as well.
See More: Upcoming Huawei Mobile Phones
While the company has flushed the Chinese market with its handsets, it releases only the most successful ones in foreign ones. Here are some of the upcoming mobiles of Vivo- a few of which are already available in China but are yet to hit other markets:
Vivo V11 Pro
This phone has finally got a release date of 5th September after months of rumors and speculations around it. The key highlight of the phone remains its in-screen fingerprint sensor and a pop-up camera- both of which remain a trending feature in the tech world. While the other specs of the devices aren't confirmed at this moment, a 6-inch+ screen, at least 6GB RAM, 12GB storage, and a dual-camera at the back would most likely be the configuration.
See Also: Upcoming Samsung Mobile Phones
Vivo Y75s
The Y-series caters to the lower-end market with sub-15K phones. Having 4GB RAM, 64GB storage, and running an octa-core processor, this is a decent purchase in its segment. The only letdown is perhaps its single camera at the back as other brands in this segment have devices with a dual camera.
Check out: Oppo Upcoming Mobiles 2018
Vivo Y83 Pro
This is a slightly better model of Y-series with more or less the same specs as the Y75s. In terms of improvements, it has got a better screen, a more appealing design, and most importantly, a dual-camera setup at the back.
See This: Upcoming Xiaomi Phones
Vivo Z21i
Consider this as a toned down version of its Z21 handset that uses a slightly less powerful processor but otherwise sports almost the same specs. Having two variants of 4GB and 6GB storage, the phone comes with a 6.3-inch full screen notched display. A 12MP+5MP dual camera setup sits at the bottom while there is a 24MP shooter for selfies. The 3245mAh battery can be expected to last a full day under moderate use.