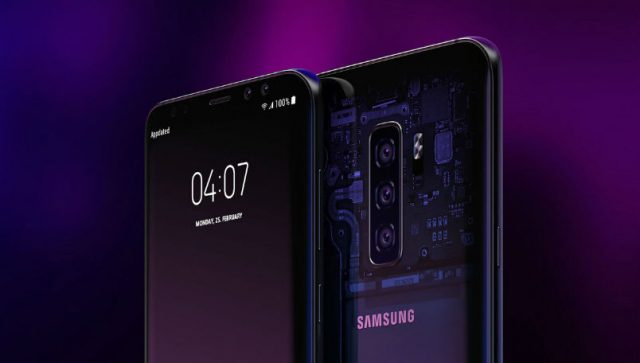 It's still three months to the launch of Samsung's upcoming flagship but the rumor mills are already in top gear. While we have previously talked about some of the key rumored features, Wall Street Journal has just dropped a new leak- along with the three variants of Galaxy S10, there would also be a fourth, larger variant- possibly Galaxy X, as its code name Beyond X suggests.
See Related: Samsung Galaxy S10 would have its front camera under the display
This variant is tipped to feature the best of Samsung and take the Galaxy lineup at the next level. With a rumored 6.7-inch display (probably with o-notch or no-notch), the device falls in the ballpark of Galaxy Note in terms of size. The most shocking reveal, however, is that this phone would feature not three, not four, not five, but a total of six cameras! Four on the rear and two on the front. We already have a taste of four rear cameras in Samsung's last A-series and believe the company may have refined the technology by now to feature in a flagship. The phone is also said to be the first Samsung device to sport 5G compatibility.
There is, however, still quite an uncertainty over the launch. The leak suggests this device may not be launched with other three Galaxy S10's and would see the light of day once carries start running 5G networks. In that sense, the phone may be launched later next year alongside Samsung's much-hyped foldable display phone. In any case, we'll keep you posted as new leaks pour in.