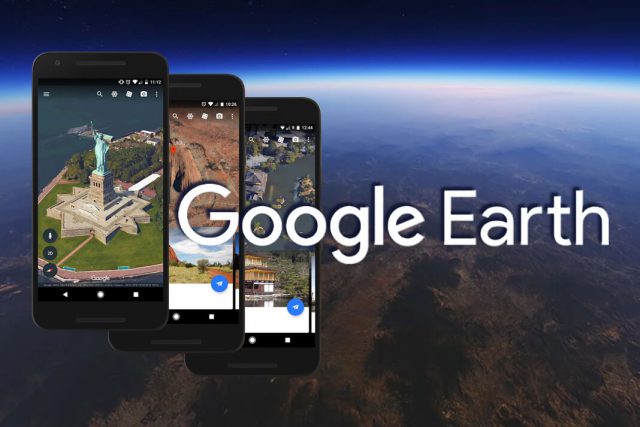 The tech giant decided to take one of its fascinating services, Google Earth a step higher- by launching the new version of the service that can now be accessed on a web browser (Chrome as of now) and mobile app installed on the smart devices.
The redesigned version is available for Chrome and Android, which is likely to be a part of other browsers and iOS in the times to come. "This is our gift to the world," said Google Earth director Rebecca Moore.
There's a plenty to talk about the new version as it has now been integrated with exciting features like the 3D view of some locations, a new Voyager option, the I'm Feeling Lucky button, a new voice search option and more.
The 3D maps of specific locations have been added that lets users explore uncharted places in an interactive way. The learning continues with the curated guided tours, 360-degree view of the landmarks and high-quality media that's certainly a treat for the wanderers around the globe. The present list of guided tours stands at 50 that has been created by globally acclaimed scientists, experts and researchers. It can all be accessed under the new section called 'Voyager' with a ship wheel icon.
Currently, Google has joined hands with BBC and Digital Globe for content. Tanzanian Gombe National Park tour by renowned primatologist Jane Good all and video journeys by BBC have been included to the mix.
The new voice search feature has also been added, which is competent enough to answer your queries, either with the exact match answer or with suggestions of what might be the answer to the asked voice-based query.
Next is the I'm Feeling Lucky button, which is as exciting as any other feature included in the revamped Earth service. It lets users explore a random place in the world by simply clicking the button. The algorithm takes you to a random, unseen place, picked by Google for you to learn and get educated. It can be accessed multiple times within the app- satiating your wanderlust. Along with this, a pack of knowledge cards gets onscreen containing interesting and never heard facts about the randomly picked place.
You also a get a sharing and a highlighting option, which adds massively to the user-experience. So, Google Earth is now new and exciting like never that can be experienced on the web browser, Chrome directly or via Google Earth app, which is available free for download from the Play store.