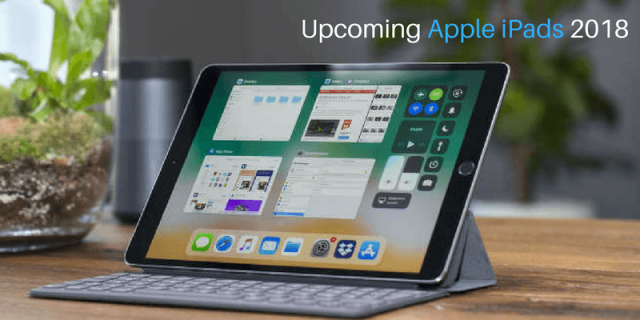 Let's start with a story- Apple, today the most valuable company in the world was on a verge of collapse around 20 years ago. The company escaped that fate by bringing back its founder Steve Jobs. And do you know the first major business decision he took after coming back? He scrapped almost 70% of the company's product lineup. There were just too many different versions of Macintosh and a whole range of different products. With around seven different kinds of iPads available today, we suspect things have fallen back to the same habit.
But because we don't have the power to scrap those products to build one true iPad, we'll just help you choose the best one suitable for you among Upcoming Apple iPads:
List of Upcoming Apple iPads that will be launched soon in India
Upcoming Apple iPad: Apple iPad Pro 10.5
Launched in 2017, this is perhaps the best iPad you can purchase at the moment unless of course, you want a bigger screen. The device packs a 10.5-inch Retina display with resolution 1668 x 2224 in a chassis roughly the same size as the iPad Pro 9.7 launched in 2016.
Powered by A10X Fusion chipset and 4 GB RAM onboard, the device comes in 64/256/512 GB storage variants- ample for both professional users as well as media consumers. iPad Pro 10.5 comes with a 12MP and 7MP primary and secondary camera respectively and has a whopping 8,134mAh battery that would easily fuel all your activities for around 12 hours.
Upcoming Apple iPad: Apple iPad Pro 12.9
For those of you looking for a bigger screen, this is as big as it gets before becoming a full-fledged Macbook. The 12.9-inch screen iPad basically packs the same hardware as the previous one except for a better display and larger battery- 10,875mAh, which comes at the cost of additional 200g weight.
Running iOS 11 with multitasking and Apple Pencil Support, it also has 4 speakers and is powerful enough to replace your laptop for most of the basic tasks.
Upcoming Apple Tablet: Apple iPad (2018)
Launched earlier this year with a high emphasis on education, this latest tablet from Apple is for the budget-friendly. The 9.7-inch display supports Apple pencil but not the smart keyboard, making it tough to use for many tasks.
Running on the A10 Bionic chipset, the device has 2 GB RAM and comes in 32GB and 128GB storage variants. The 8MP rear camera and 1.2 MP camera click decent pictures but nothing you can boast about. On the upside, it offers an impressive battery backup of up to 10 hours on continuous video playback.
Now, these were the three basic categories from which you can take your pick. If you can compromise a little performance for a little saving, you can opt for 2016 models of iPad Pro (9.7-inch and 12.9-inch). If you are not in hurry to get a new tablet, we suggest you to wait a while for 2018 version of both the variants. Additionally, if you want something compact and cheap, you can opt for iPad Mini 4 or iPad Air 2- both of which are now quite old but available.