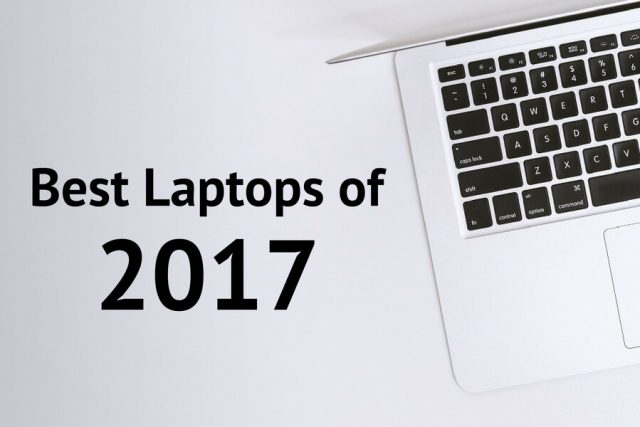 The year 2017 seems to have been a year of machine lovers. It had a lot to offer in different shapes and forms of computing mobility. Specially laptops. There were a lot of new note-PCs released across the year – from a wide range of brands including Mac and Windows. However, some of these lost in the shuffle of mediocrity while there were some that made their presence count prominently.
Here, we are picking those few best laptops of 2017 for you to have a look!
1. HP Spectre 13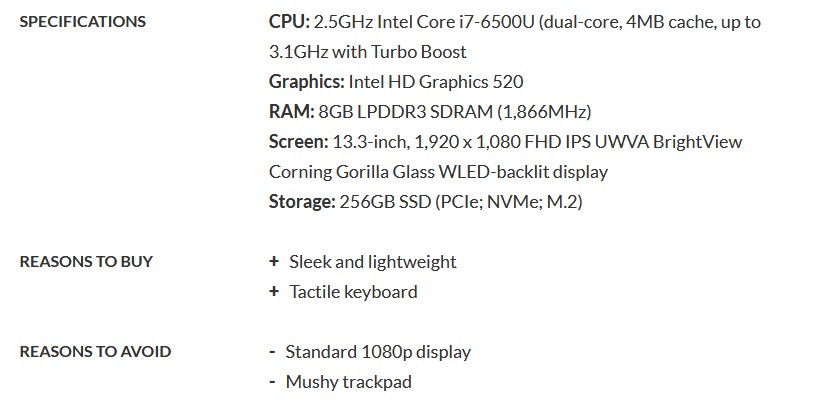 HP is known for its feature-led designs. And this time too it has come with a host of features to make user experience better with the ever-impressive Spectre 13. The new model comes in an utterly lean shape, which is extensively easy to carry and highly smooth to work on. The machine is powered by Intel Core-series processor and comes with a fine combination of amazing looks and nifty computing traits. With HP Spectre 13, you get 3 USB-C ports for attaching peripherals. And with the fine detailing it sports, it just looks like a laptop from the future world.
2. Dell XPS 15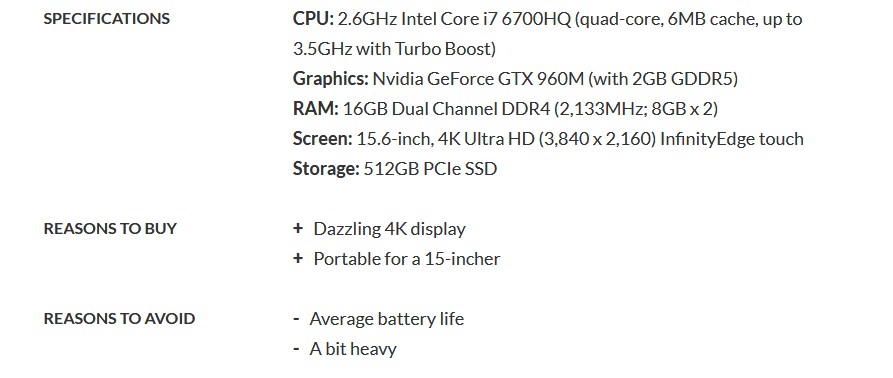 Dell's XPS 15 comes with bezel-less InfinityEdge display. The 15-inch '4K' screen allows you to have a great detailing and view of things on display. The laptop comes with Nvidia GTX 960M mobile graphics card, which is powerful enough to serve your heavy gaming needs. The design of the laptop is delightfully sleek, and it is really easy to handle and carry. The only major downside of XPS 15 is the feeble battery that does not work for long and you need to charge it often.
3. Dell XPS 13 and XPS 2 in 1

Dell XPS 13 is one of the best Windows-based laptops 2017 has seen. Powered by Intel Core i5-7200U and Intel HD Graphics 620, it is an amazing pick for gamers. Unlike the 12-inch MacBook, Dell have been able to deliver this slim PC without giving up on any of the standard ports and outlets. The highlights of the machine are its sleekness and portability that offer you amazing mobility. Equipped with Intel's latest processors, the laptop offers Thunderbolt 3, USB 3.0 and Type-C ports – which make it a powerful contender on this list.
4. Apple 12-inch MacBook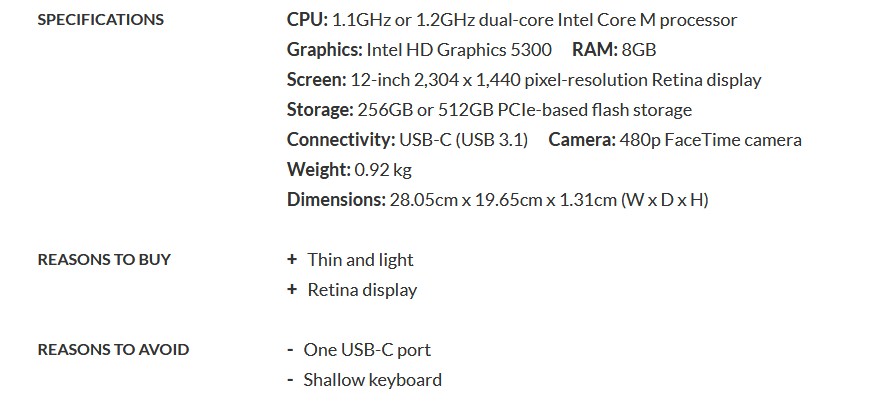 Highly referred to as the most stylish laptop around, Apple's 12-inch MacBook is just too thin to believe. You can see it serving a wide span of utility without any hick-ups as it comes equipped with Apple's high-end machinery references and great combination of processing capabilities and supporting peripherals. The best part of this laptop is its delightfully crisp speakers and long battery life. The only downside seems to be the Apple's restrictive policies towards third-party accessory support, which makes you add connectors to your device to connect externally.
5. Lenovo Yoga 900S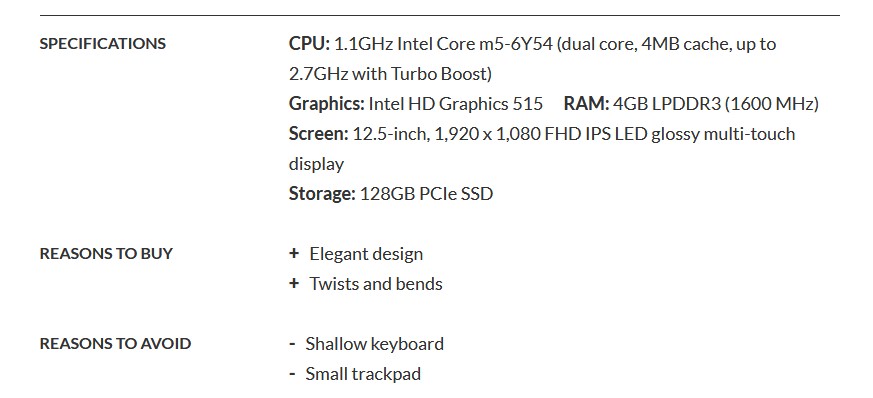 How about style and utility making its way into a svelte 2.2 pounds portable mainframe. Yoga 900S is one such piece of marvel that knows the need of the new-age user. This convertible laptop comes with an intriguingly bright and colorful display panel that can be rotated and swapped into different screen angles. So, you get that extra leverage to deal with touchscreen apps, all at your comfort. The best part is, even putting up with such uniqueness it won't cost you any extra bills. And no doubt, it's here on the list.
6. MacBook Pro 13-inch with retina display

Again, a MacBook on the block! Apple doesn't miss to impress users with its high-quality security-oriented features and this one is not an exception too. The laptop comes with fine display and material references and is fitted with premium processing capabilities. MacBook Pro 13-inch with retina display comes with 8GB of RAM and an i5 2.7GHz and 128GB SSD and a massive 10 hours of battery-time – and all that for $1335. Makes much sense to you if you know the class of act offered by Apple products.
7. HP Spectre X360

Amazingly brilliant in performance, Spectre X360 laptop from HP is one heck of a machine that is built to support heavy-duty tasks. Highly regarded as a competitor of Apple's laptops, it offers almost similar value-detailing and set of features at a tad lower price. Spectre X360 comes in a convertible form allowing you to turn screen backwards to turn into a tablet. However, you won't prefer much to use it that way because of the weight and dimensions – so it can least be considered as an added benefit.
8. Gigabyte Aorus X3 Plus v5

If you are looking to get something that stands out of the masses, you can't skip considering Aorus X3 Plus v5. The powerful laptop from Asus comes equipped with Intel's premium Skylake processor that is well-mated with a massive 6GB version of Nvidia's GTX 970M – allowing you to play heaviest applications and games on the system. To complement the heavy-duty performance, the laptop comes with a never-before cooling system, a number of connecting ports and a delightfully smooth keypad to make the most of your tasks. All this doesn't stop it to slip into your backpack easily.