There's one thing that most millennials can't compromise with- and that's the gimmicks. Your favorite fashion brand Louis Vuitton (LV) is no more confined to serve you with luxury handbags, shoes, clothing but is set to usher in with an exclusive, cosmopolitan smartwatch- Tambour Horizon
LV joined hands with Google and Qualcomm to institute Android Wear 2.0 software in their new smartwatch. Extensive and exclusive, the design of this wrist gear clearly unveils the quality standards Louis Vuitton has offered to its elite customers.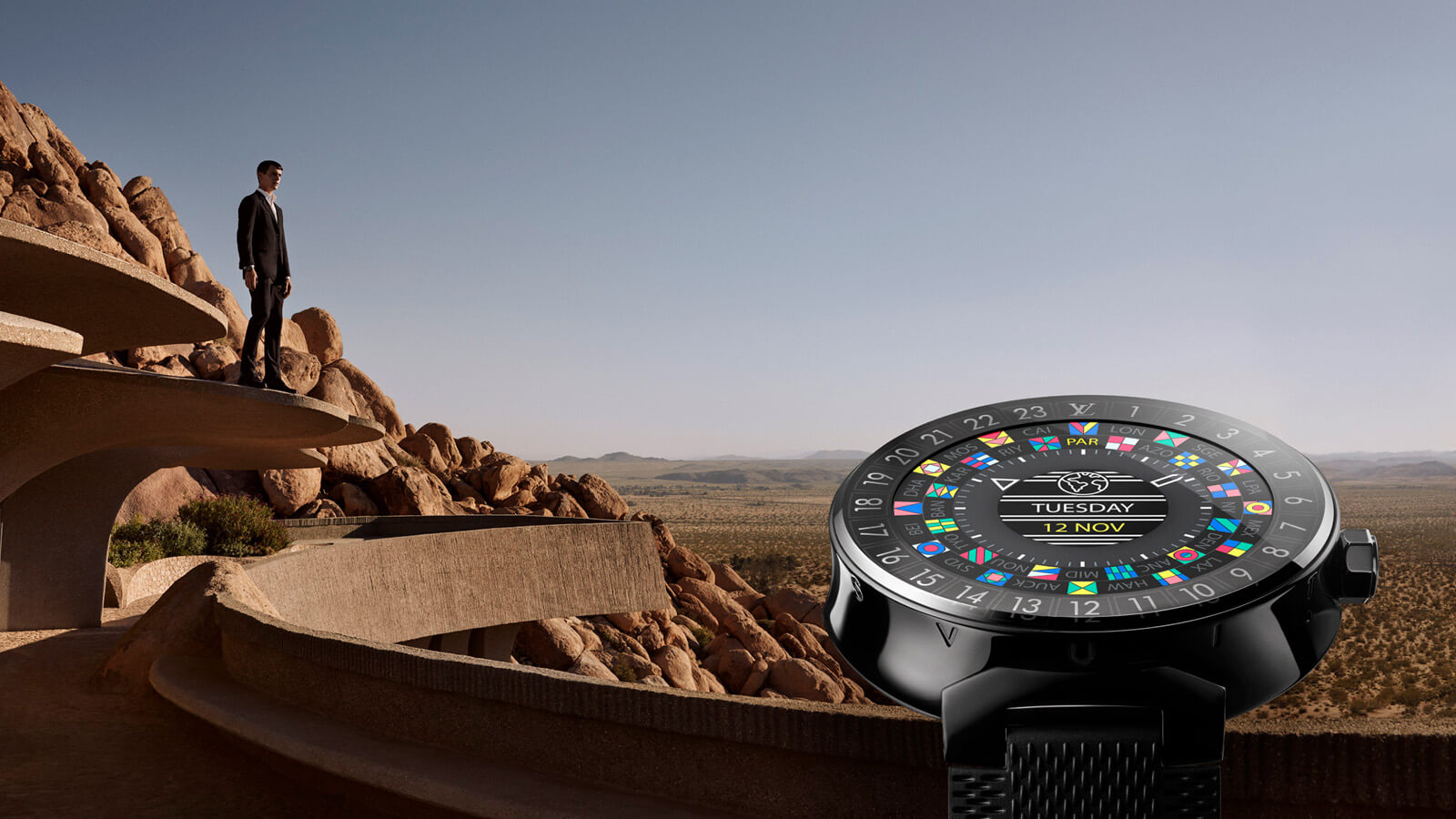 If we understand the literal meaning of the name Tambour Horizon–  Tambour means an embroidery frame and Horizon means the skyline- top-of-the world. And believe me, the look is exactly what its name says. The watch numbers from 1-24 are quaintly placed on the perimeter – like really a robust, stylish wrist accessory. WOHO!! A chef-d'oeuvre.
Hardware Specifications
While the looks are aristocratic, LV has given an extravagant take on the hardware specs. The overall diameter of the watch is a 42mm encasing, sporting a 1.2-inch AMOLDED 390X390 touchscreen. Powered by a Snapdragon Wear 2100 processor, the internal storage is as large as 4GB and 512MB RAM, along with a 300mAH battery.
Following its legacy of providing all-embracing collection in one product, this new connected Horizon watch is available in three classic colors- black, grey and brown, with a maximum of 60 different straps- half designed for men and half for the women, all fabricated with high-end materials.
Usability features
Spectacular from outside, Tambour (when connected with your smartphone) is capable of smart functions including texting, emails, notification, incoming calls and beaming alerts. This fully connected timepiece from Louis Vuitton is integrated with 'My Flight' feature that reports of flight delays and keeps the users updated with the flight times, terminal mad gate information.
There's also a built-in city guide given by Vuitton – which is a local tour guide app to help users find places of their interest, their favorite cuisine and restaurants and more.
Typically, it performs all the basic tasks a smartphone is expected to do.
Though there are myriad of smartwatch brands in the market, this one from Louis Vuitton stands out different. And yes, you must be loaded with dollars to afford this spectacular piece. The starting price is $2450 going up to $3000. If you have the money and crazy for wrist gears, nothing like this gorgeous Tambour Horizon.